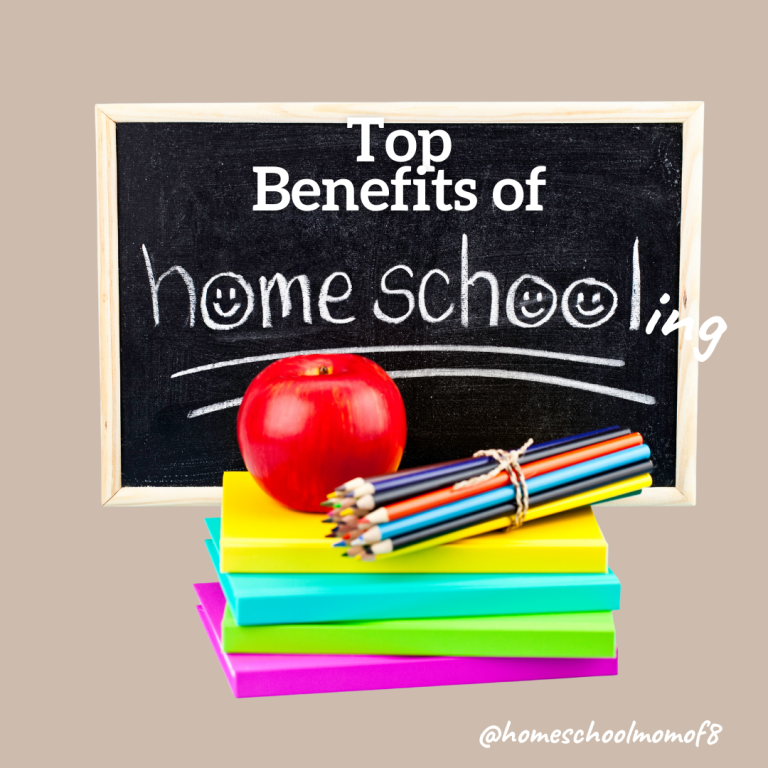 Top Benefits of Homeschooling
March 18, 2023 Adrienne Brown 2 Comments
What are some of the top benefits of homeschooling?
If done right you can capitalize upon the following benefits of homeschooling. What does this mean for you? Homeschooling will be the door to your child's best future. It will be the very thing that brings your family closer together, and it will be the key to your personal growth as a parent.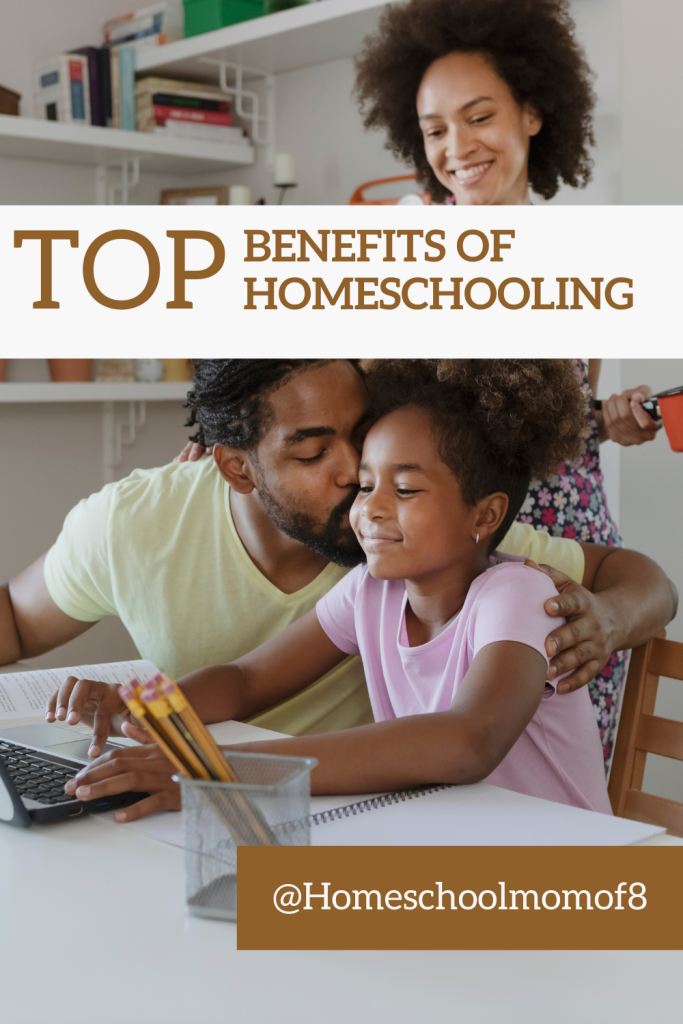 Here are some of the top important benefits of homeschooling for your family
Family Freedom is an important top benefit
When you homeschool, you will have the freedom to decide how your children are educated, how they are socialized, and who they are exposed to.
Homeschooling allows you to choose the appropriate time to expose your child to a topic. You won't have to worry whether someone is teaching them about transgenderism or telling them that Bobby has two daddies.
That's what we had to deal with when my eldest was just in kindergarten! Can you believe that?
It was one of the major reasons we decided to homeschool.
When homeschooling another benefit is that you can determine who your child is around.
Before we decided to homeschool our eldest had to go to kindergarten, and I don't know about you but I felt absolute fear to see my 5-year-old get on the bus with all of those older kids.
It's not that I didn't want him to meet older kids, it's just that I wanted to supervise the encounters.
Older kids can be cruel to kids who are younger and smaller than them.
In addition, you will not have to worry about your child being physically, sexually, or verbally abused. Believe me, this was very high on my list for deciding to homeschool.
I personally know the effects those things can have on a child's mental, physical, and spiritual stability. So, this was a vital reason why I wanted to keep my kids home.
Customized Studies are a top benefit
Homeschooling allows you to determine which direction to take your kids in their personal studies.
By carefully observing your children, you will begin to understand what their academic strengths are.
This gives you the needed wisdom to craft your children's studies
based on their interests.
You will no longer have to subject them to false, biased, revised accounts of history.
Most importantly, if you are a Christian family, you can immerse your young children in the doctrines of Christianity without fear of backlash.
Another benefit is Time Control
By homeschooling your children, you determine how much time is spent on daily subjects, as they learn at their own pace.
They will not be ruled by superficial schedules. This point hits home for me because before we officially adopted our 4 youngest children 3 were in public school and, this was their reality.
Daily they were shoveled around being mastered by a schedule that kept everyone busy and in check.
Yet, every day they came home with mountains of homework. It dictated what they did when they got home. I despised that.
Another benefit of homeschooling your child is their school obligations won't get in the way of your family vacations, outings, and unplanned things that happen in the family.
No, they will not, because, if need be, you can stuff those books in their backpacks and take your school on the road. I have always treasured that aspect of homeschooling.
Protection
Your children will be safe from unnecessary gun violence, bullying, and sexual assaults.
As a kid, I experienced gun violence in my neighborhood on a regular. So, I refused to raise my kids in that kind of environment.
But, if I send them to public school, then I am potentially placing them in harm's way.
You have 6-year-olds coming to school with guns, and shooting teachers, homeschooling is safer.
Bullying is a rampant problem in public schools. When my kids were in public school, they had to face many bullies, that took advantage of their kindness and fear.
It was all that I could do, not to get up on that bus. So rather than going to jail, I pulled them out the first chance that I got.
And it didn't stop there, other kids routinely tried to violate their person sexually. This was elementary and middle school, you guys.
Homeschooling was the answer for my kids at that point.
Strong Family Connection is definitely a top Benefit of homeschooling
One of the most important elements of parenting and family life to me is strong family ties.
I would hate to have my children pull away from me before they reached the age to leave my home.
There are parents who have believed the lie that it is okay to allow 13-year-olds to be locked up in their rooms isolated from them and the rest of the family.
Now although, it is a healthy thing for children to have alone time and to be away from everyone else for a time, yet constant hiding is unacceptable in our home.
We have raised 8 children, and we have had a few try that, but we addressed it immediately and helped the child to come out of that funk.
For me, caring for my children is a top priority, and assuring that they are spiritually whole is another one of my goals.
Homeschooling meshes you together with your family every day, all day.
You will have to love being around your kids 24/7. For me, their presence in my life, I feel, keeps me young, and active.
Oh, don't get me wrong, they do pluck our nerves every now and again, and in those instances, my husband and I praise God for the basement and the yard.
Now those are just a few of the Top benefits of homeschooling that we have enjoyed over the years.
If you like them, please like my post and leave me a comment.
Happy Homeschooling !!!
P.S. Here is a link to a book that I wrote sharing the beginning stages of our homeschooling journey.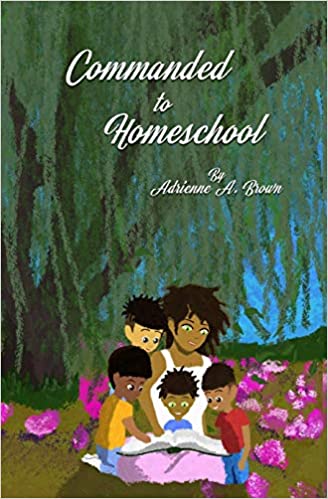 Disclaimer: I may receive a small compensation for some of the affiliate links in my post. Yet, these cost you nothing.