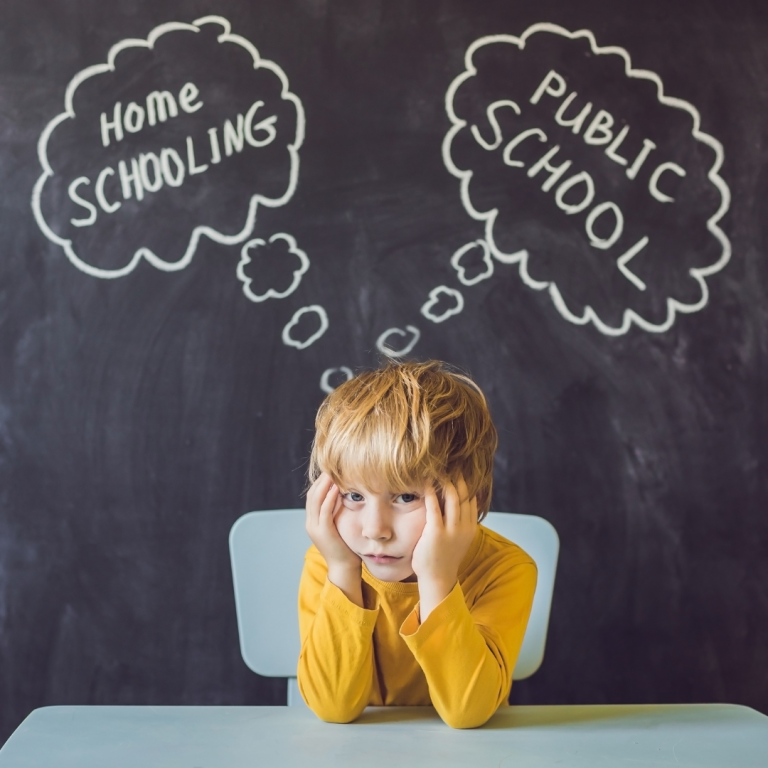 7 Reasons Why We Chose to Homeschool
July 30, 2023 Adrienne Brown 0 Comments
7 reasons why we chose to homeschool are purely personal and sacred. When it comes to making choices about how our children's education we do not take it lightly.
We feel that connecting these reasons gives us more control over the influences that our children are encouraged to embrace.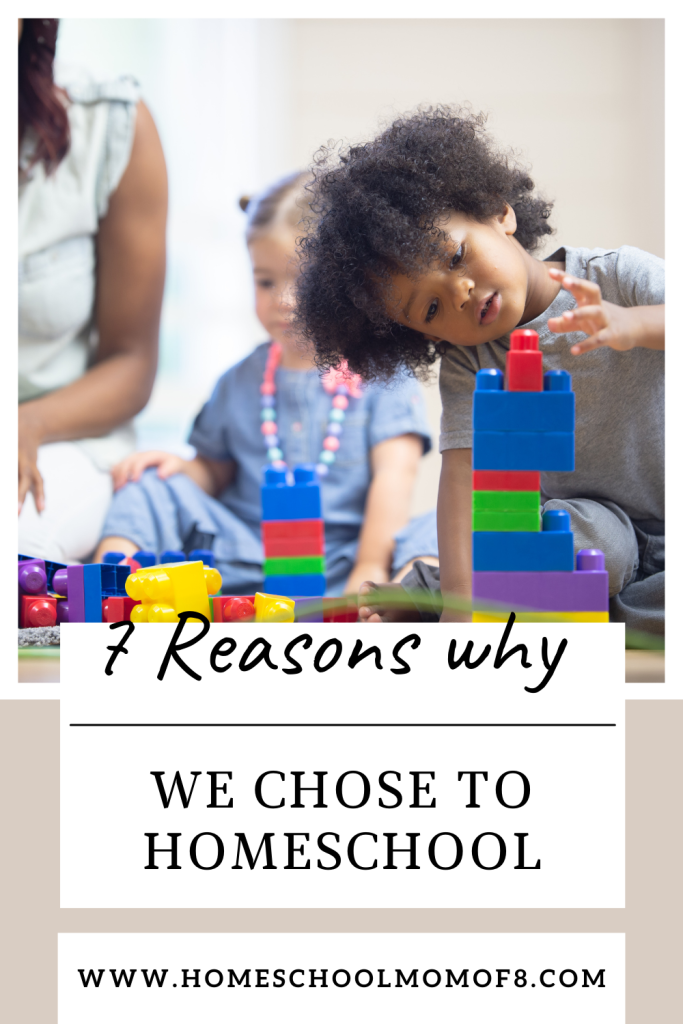 Here are some of the following reasons:
Moral Control: Homeschooling allows us to teach our children about God, creation, sex, and gender from our perspective. Since most public schools must maintain a neutral stance on these topics, parents are often left out of the equation on these subjects.
Personal Family Freedom: With homeschooling, our family determines our lifestyle. We determine how our lives are lived. Where we go, what curriculum we use, when we do school, and most importantly, who has access to our children. We have the flexibility to control our lives and routines without the constraints of a rigid school timetable.
Tailored Education: Homeschooling enables us to create an educational program that suits our children's strengths. We can customize their learning to ensure they excel in their areas of interest.
Character Building: Spending more time with our children provides opportunities for deep, meaningful conversations. We can actively guide their character development, teaching them values that matter to us and that benefit our country and nation.
Their Diet: On the health side, homeschooling also gives families a lot of influence over their children's diets. We can control what goes into their bodies, as well as how much junk food they consume on a daily basis – something that is often hard to do in public schools.
Also, we can create opportunities in their daily schedules to participate in regular activities which will contribute to their overall health and well-being.
Standardized Testing when necessary: Homeschooling provides the freedom from the pressure of constant standardized tests, allowing children to learn at their own pace. We as parents decide the best time to test them.
Bullying: Homeschooling can protect children from the harmful impacts of bullying, providing a safe and nurturing environment for them to learn and grow. We don't need to wait for the principal to respond.
We chose homeschooling to be proactive in our kid's lives
We chose homeschooling because we wanted to take an active role in our children's education and character development, and we believe it's one of the best decisions we've made for our family.
Does that mean homeschooling is the right choice for everyone? Of course not. But for those who find alignment with these reasons, it could very well be a perfect fit.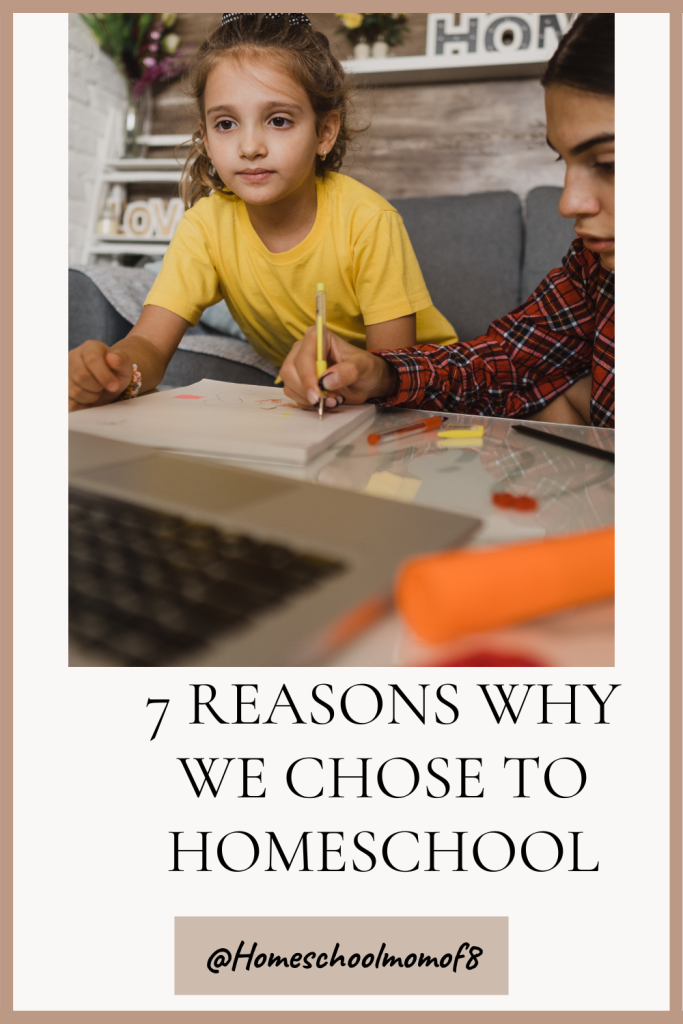 In the end, you have to make the choice that works best for you and your family. Remember, you're not alone in the homeschool journey.
Reach out and connect with other homeschooling families who can share their experiences, advice, and support.
In the world of education, there is no one-size-fits-all approach. But isn't that a beautiful thing? It's all about choices, and as families, we are empowered to make the best ones for our children. And for us, that choice is homeschooling.
I