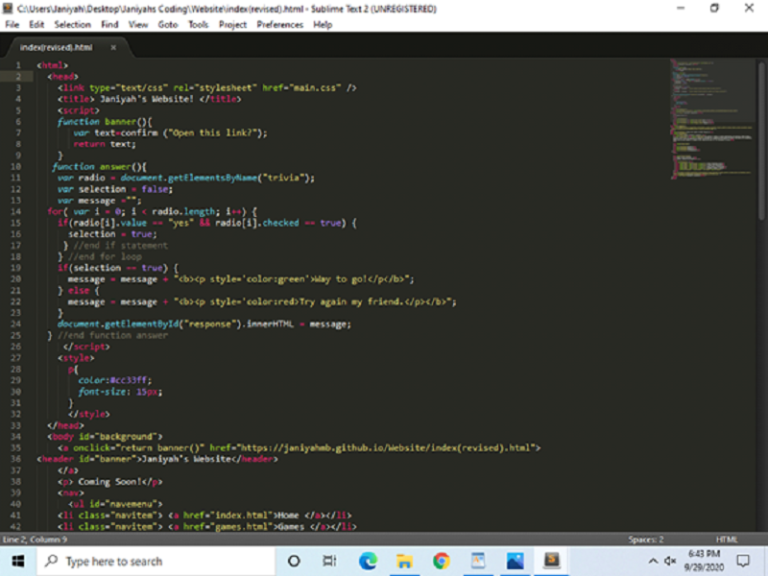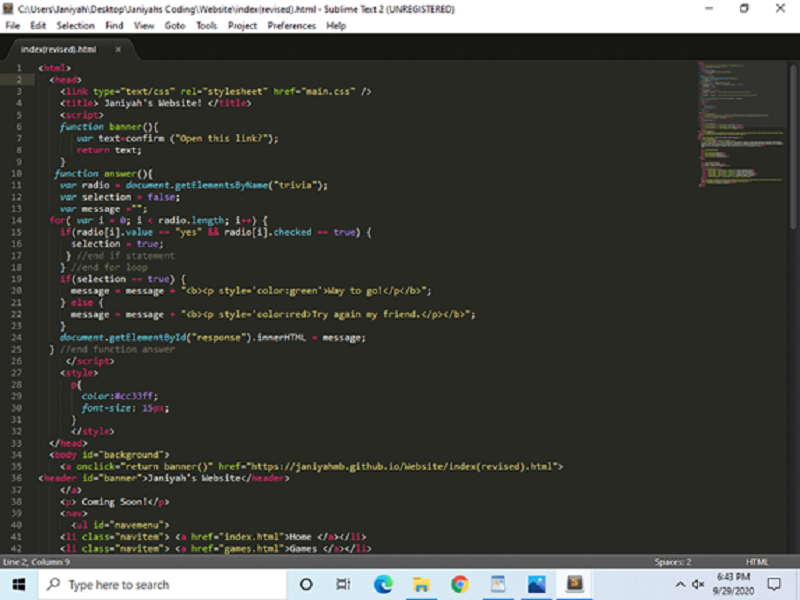 Simply Coding
October 1, 2020 Adrienne Brown 0 Comments
Simply Coding will excite the young mind.
Disclaimer: I received a FREE copy of this product through the HOMESCHOOL REVIEW CREW in exchange for my honest review. I was not required to write a positive review nor was I compensated in any other way.
If you are looking for a homeschool computer science curriculum, I recommend checking out Coding for Kids Annual Membership from Simply Coding.
Simply coding is a great online coding class for kids. It is a self-paced program that allows your child to learn at he own comfort level.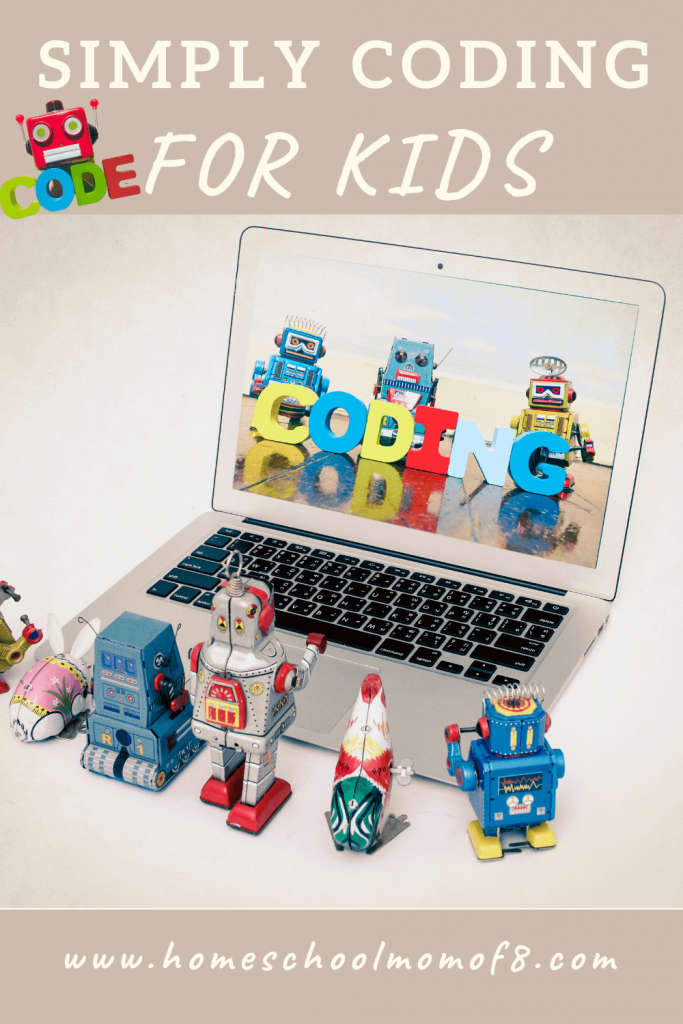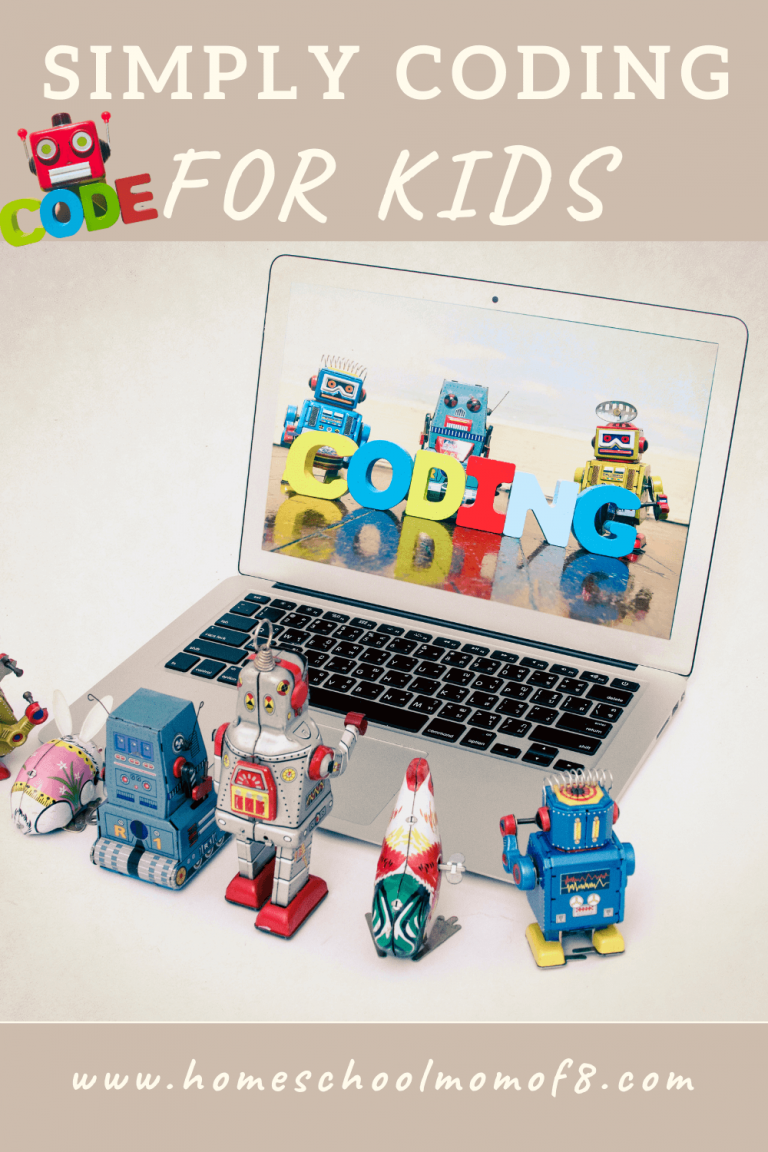 The computer coding class is easy to explore and has many courses for your child to explore. It doesn't matter whether your child is a more experienced coder or a brand new coder.
My daughter has been working through the JavaScript Game Design program. She has found it very interesting and well-formatted.
The program provides sufficient help, great hands-on practice, and thorough reviews. The reviews are designed to ensure that your child has the best learning experience possible.
Experienced Teachers
Simply Coding's instructors are highly skilled and are experienced teachers. The teachers are able to explain the coding process thoroughly, making it easy for the student to grasp.
If your child, like my tenth-grade daughter, is new to coding, this help is extremely valuable.
The courses have slides to read, but if your child needs a more visual explanation, that is provided. Each slide has a video to watch where the teacher breaks down what it is the slide is teaching.
But, if your child requires help on a more specific matter, there is a safe chat box they can use to ask the teacher their question. The chat box requires no information other than your name.
My daughter uses it almost every time she is on the program, and the teacher is always very quick and responsive to answer her questions.
Fast customer service
Once, she even needed help with organizing her folders for the program,something very important to coding, and the teacher was very helpful and able to get her going and back on track to coding.
The video's, chat boxes and customer service are three great tools your child can use to ensure they get the most out of the program, and all of the help needed to succeed.
Simply Coding also provides great hands-on practice. Each lesson gives the child a chance to practice the concept they have just learned.
It encourages the child to think through the process on their own, but if they need help, they provide hints for the child to use if they get stuck.
At the end of every lesson, after the child has learned the concept of the lesson and practiced it, simply coding gives them an activity to code on their own project.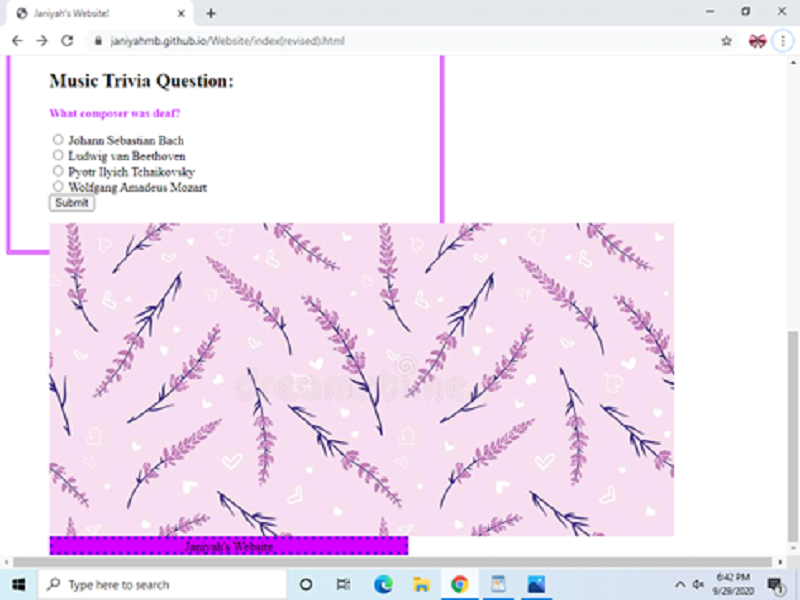 If the child is a new coder, the program has a course to introduce them to building a website. This website will be where they store the projects and video games they will learn to code in later courses.
As the saying goes, practice makes perfect and Simply Coding provides plenty of practice material for your child to perfect the art of coding.
Here my daughter is working on a pong game.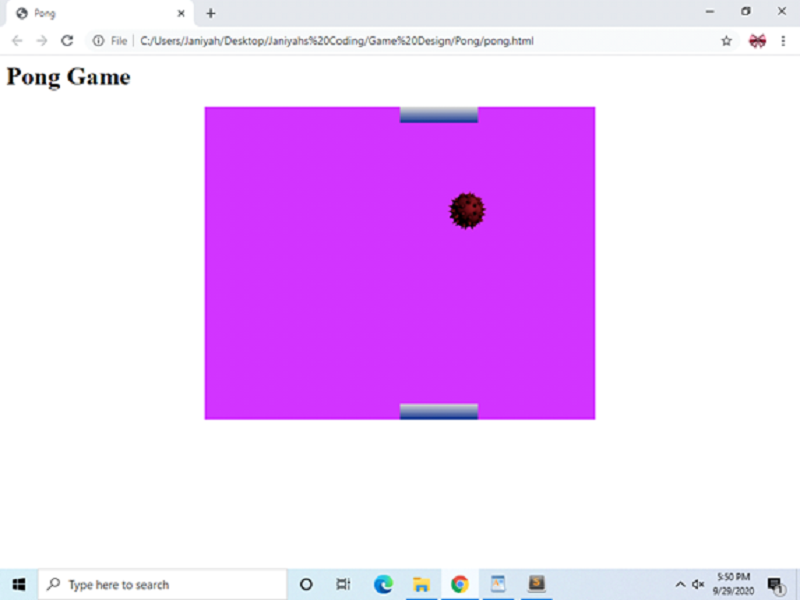 Lastly, Simply Coding provides your child, not just with practice but the chance to test themselves, to see if they are really grasping the concepts they are learning.
At the end of each lesson, which has a few sections, the child takes a quiz. The quizzes are not very hard, but challenging enough that your child is required to think through what it is they have learned.
They are on average only five questions, but if your child doesn't pass, no worries! They can easily go back and take the quiz until they pass it. Once they have passed, they can move on to the next lesson.
A test of their knowledge
At the end of each course, there is a test, with about fifteen questions, that your child takes. This is not one you can take again, but after the many practices and review quizzes your child took before the test, they should be able to easily pass it.
Simply Coding is a program I would recommend to anyone with a child interested in computer programming. It provides all the tools your child needs to have a fun and educational experience in the world of coding.
There reliable help, hands-on experience, and thorough reviews give your child the chance to excel and develop a passion for coding.
It seems very complicated, but don't worry, the program teaches your child how to do it, step by step! Your child will feel very proud of themselves at the end of each day.
Simply coding is the program for your homeschooled child to learn all about computer coding.
Check out the list of other Crew members that reviewed Simply Coding!