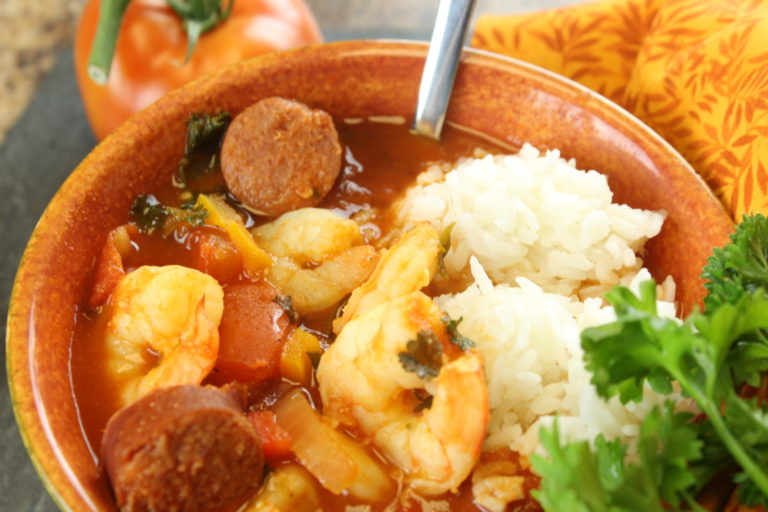 Shrimp Creole
February 12, 2018 Adrienne Brown 0 Comments
Traditionally this dish is made with quite a bit of butter,but I have parted with that because even though I love good food, I need to keep it down weight wise.
Instead, I saute my vegetables with olive oil cooking spray or olive oil.
At least I know that this oil is a healthy one and is good for the heart. As you can see I love lots of vegis and I am always trying to find easy ways to get them into my kids system.These sweet red onion are so much better if you saute them first, combined with the garlic, and peppers.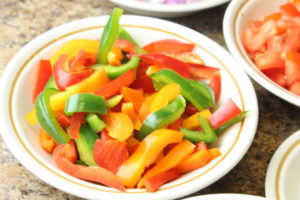 Get the freshest parsley, tomatoes, orange, red and green peppers you can find. You know, don't pick up wilted parsley, it just doesn't flavor.
Because I have never used a lot of butter my kids never missed it. But they do miss when I do not cook this dish for a while and they actually request it.
So here is my grandmother's recipe without butter, but olive oil cookin

g spray


Ingredients:


1. 1 to 2 pds -of rope smoke sausage
2. 1 -bag of medium raw shrimp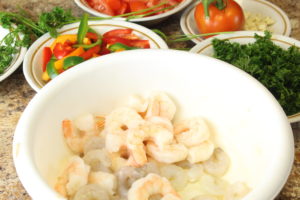 3. 2 -fresh tomatoes or 1 can of diced tomatoes
4. 1 -12oz can of tomato sauce
5. 1 -4oz can of tomato paste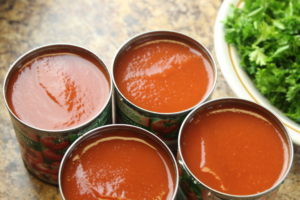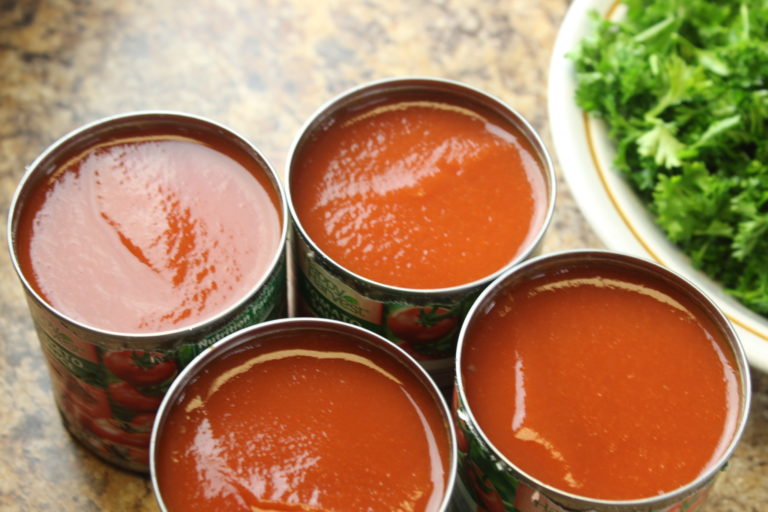 6. 1 fresh lemon
7. ½ cup of Green onion & ½ cp diced celery & ½ cp sweet red ,orange and green peppers
8. 1 cp of parsley
9. Seasonings: about 1tbsp Garlic powder, Onion powder, paprika & salt
about 2 tsp of cayenne pepper, black pepper & crushed red pepper. Really, you have to season to your taste.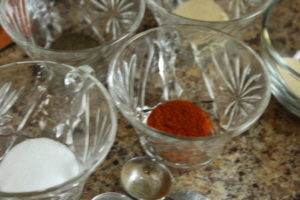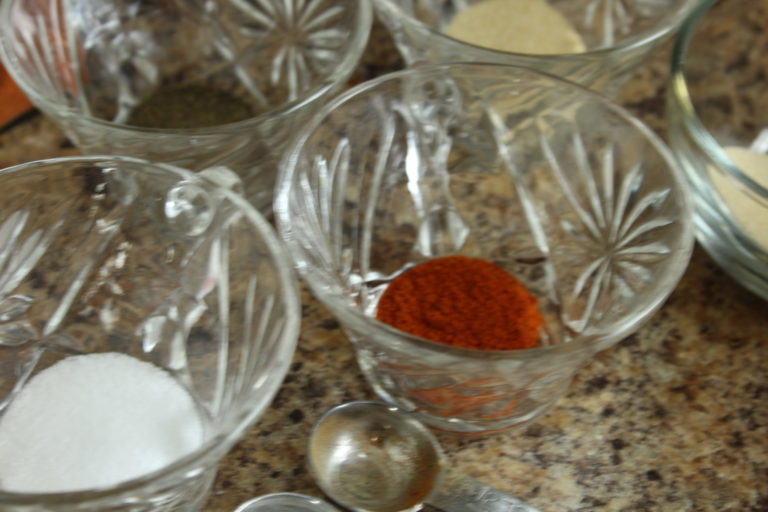 Instructions
1. Spray pan, let the oil get hot, spoon vegetables into the pan, saute veggies until wilted, releasing the flavors
2. Add sausage cook until slightly browning
3. Add tomatoes and sauces, stir well
4. Add lemon juice, stir, cook until everything is bubbly
5. Add shrimp at the last 5 minutes or so. Stir well. Do not overcook the shrimp
Serve over steaming hot rice. Since I use a lot of pepper already, I omit the hot sauce.
Most of my family members end up putting hot sauce in it anyways!
There you go, I hope that you enjoy my recipe, make sure you let me know if you decide to try it!