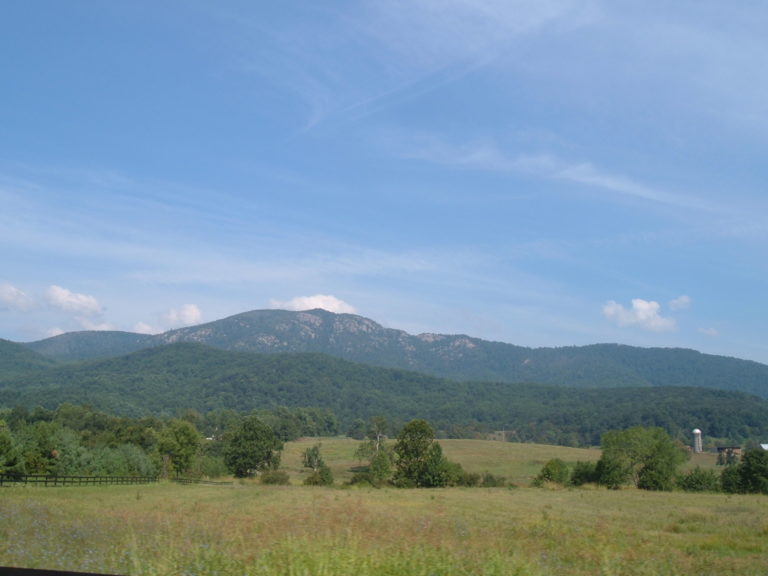 Shenandoah Mountains Field Trip
November 28, 2016 Adrienne Brown 0 Comments
Our Shenandoah Mountain field trip meant that we had to put down the books and strap on some good hiking boots! We were throwing it all down to commune with nature!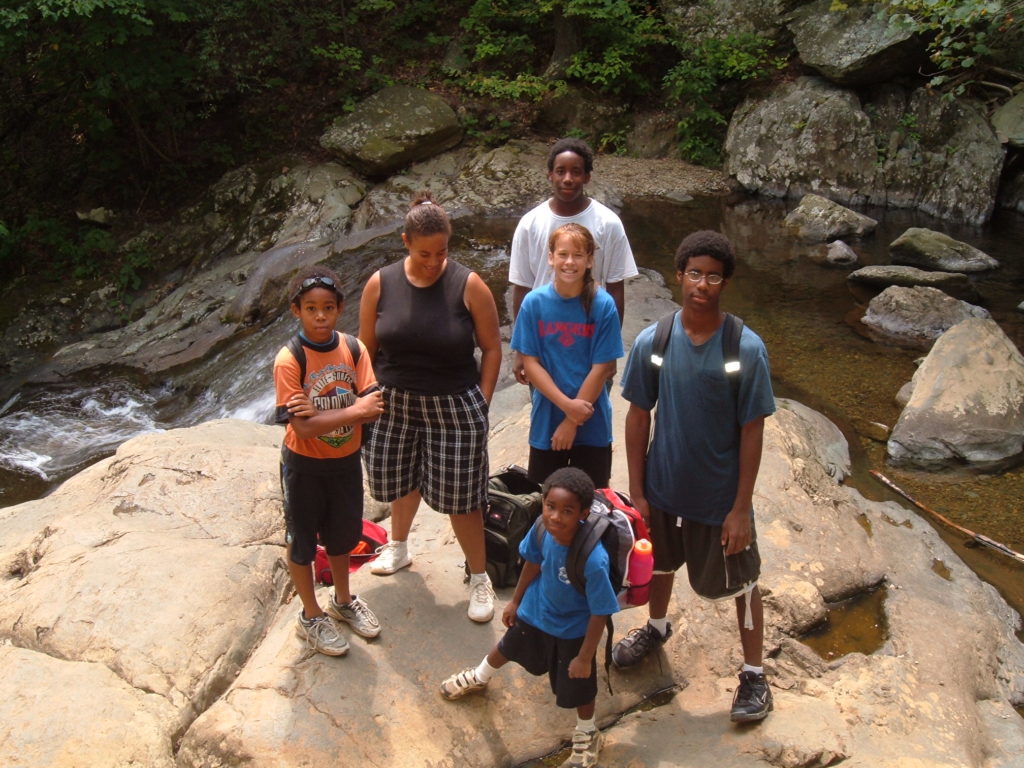 An answer to prayer
Yes, in the days when I was deep into homeschooling, sometimes I would get antsy and want to move. You know how you just need to get up and walk, jump, run or just breath!
Especially when you are parenting all boys, which is what I was doing at that time.
On this particular day, when I was feeling antsy, luckily for me and the boys, my phone rang. It was a friend of mine inviting us to do a Shenandoah Mountain field trip. Yes, we were gonna hike the White Oak Canyon!
This was the answer to my silent prayer to be relieved from the antsy bug!!!! When I hung up the phone to announce the trip to my sons, they were already jumping around, smiling from ear to ear!
Needless to say, I graciously accepted the invite! We packed a quick lunch, filled our water bottles and we were off to our Shenandoah Mountains Field Trip.
Finding adventures on our Shenandoah Mountains field trip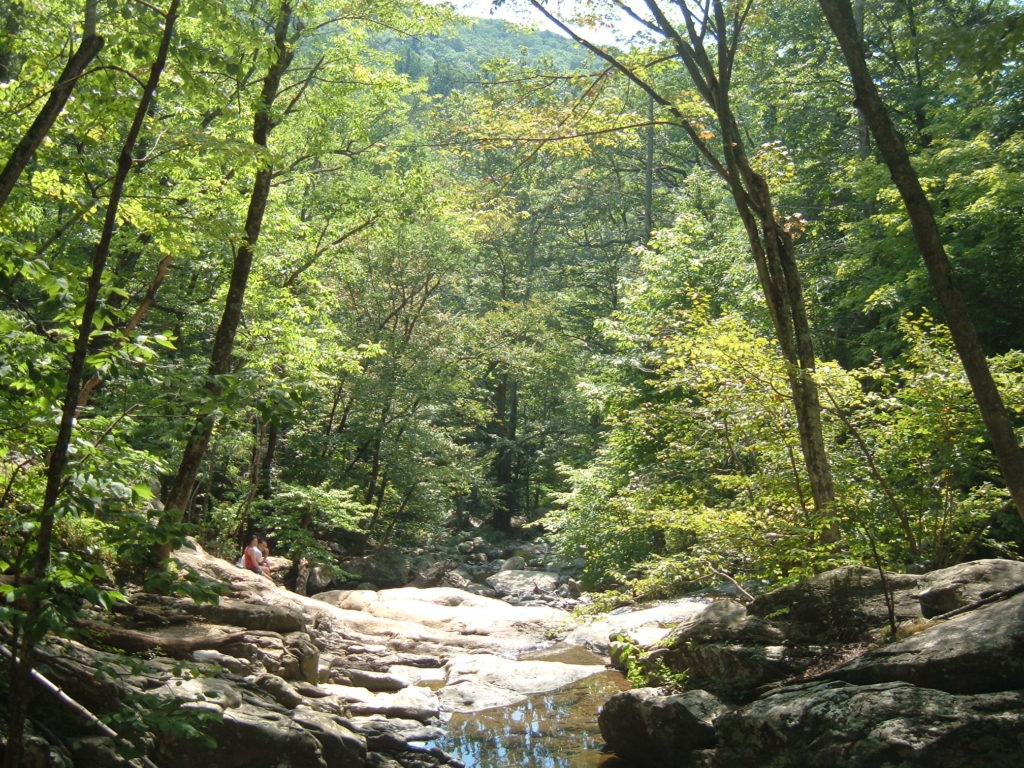 Once we arrived at our meet up with my friend, we learned that we would be hiking in the white oak canyon. The boys and I had never climbed this mountain so we were extremely excited.
We climbed and climbed, until coming to some natural pools. It was fascinating to me because I couldn't believe these pools were there.
There was refreshing water to cool our sun-drenched skin. We took off our boots and got into the water. The tiny fish nibbled at our toes and calves. That was a weird feeling, thank God they weren't piranha.
Science on the Mountain
Once we finished swimming we sat to eat our lunch. This gave us time to reflect upon where we were, the Shenandoah Mountains.
This field trip was a real hands-on science experience for us because we were reading about the plants and wildlife in these very mountains.
We found bugs, tree mosses, strange looking rock formations and all sorts of tiny fish in the water.
We discuss how we thought that the tiny fish got up in the mountains, and how the pools were formed. This hike up the white oak canyon made the boys beam with wonder.
The hike challenged all of us, but it was not to hard for me to complete.
I loved the vigurous hike and the swimming.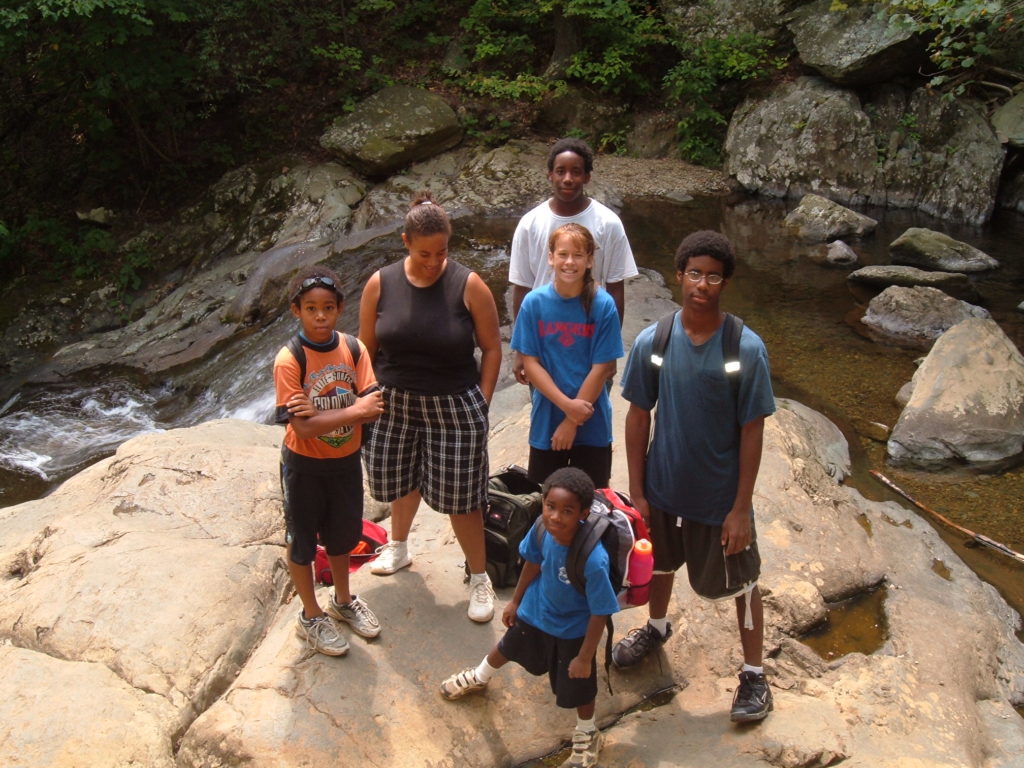 Some features in White oak Canyon
Although the Shenandoah Mountains offer many trails at various levels the one we hiked was the easiest. The hike is about 2miles up the mountain. It is only elevated about 500 ft and runs next to a stream.
There are falls up above where we were and there are more strenuous hikes that are over 7 miles long. But, we were not prepared for that much hiking then, Yet, I know we will go back another time to enjoy Gods creation.