Daily Grams: Enhancing Language Arts
July 25, 2023 Adrienne Brown 0 Comments
Using Daily Grams to supplement any homeschool language program
If you are new to homeschooling, it can feel overwhelming at times. If you have reluctant reader things can spiral really fast, too. There's so much extracurricular material and often you don't know which program is best for your child. One route that I have found successful is supplementing my existing language arts with the Daily Grams.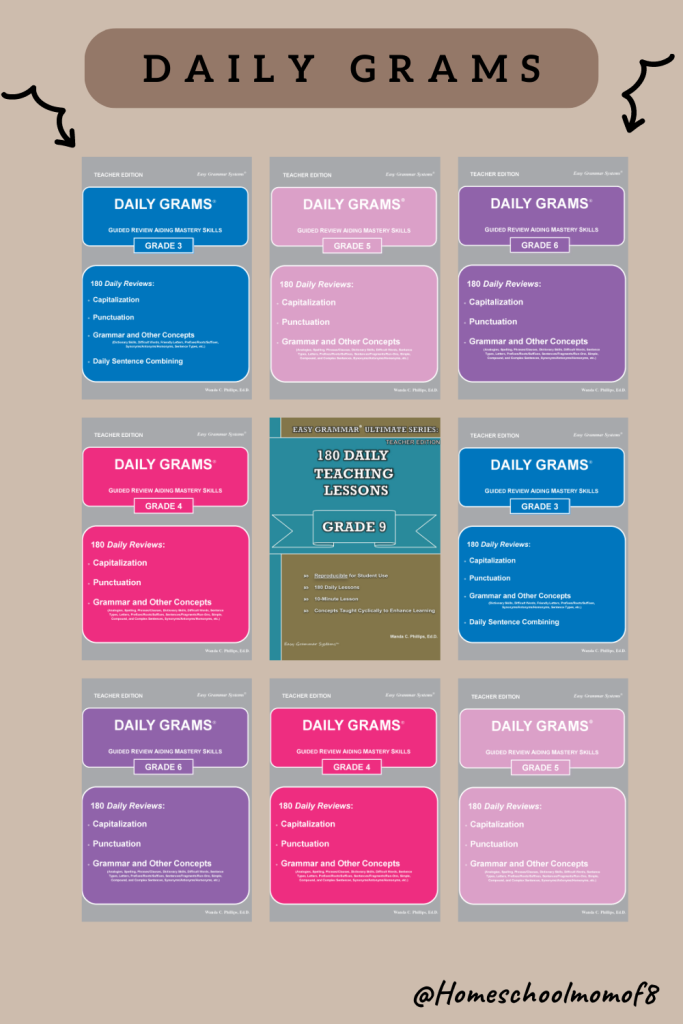 I used this tried and true system to fine-tune skills in my homeschooled kids. Such skills as punctuation, recognizing the parts of speech, sentence structure, and word usage. Daily Grams is one of my tips and tricks to ensure my kids are learning grammar.
We will now explore why the Daily Grams works as a great learning tool that supports other language programs.
What is The Easy Grammar curriculum all about?
Easy Grammar is a comprehensive program designed to help homeschooling parents navigate the ins and outs of teaching grammar. This curriculum lays out everything in an easy-to-understand format.
This program builds a strong foundation and clear instruction while providing extra help with sentence structure, verb tenses, and more.
Whether you're new to homeschooling or just looking for extra review resources then you should try Easy Grammar.
Why I chose to incorporate another program into my homeschool
We have been homeschooling since 1996, yet we are always looking for better ways to do it. Since homeschooling is very challenging, I wanted a way to check my children's progress.
Daily Grams offer a simple one-page way for me to detect if my kids are retaining what they are learning. One additional plus is that our kids find this one-page assessor to be fun.
Luckily, it makes grammar lessons easy, fun, and family-friendly. Daily Grams breaks down complex grammar rules into simple, easy-to-understand concepts. It also offers interactive activities that engage children of all ages, making grammar reviewing enjoyable and not so frustrating.
How to incorporate Daily Grams into your homeschooling program
Just adapt it to your child's unique learning style. Use the individual lessons 2 to 3 times a week or every day if you would like. These pages will help you and your children become more confident writers and communicators.
Although there are countless ways to blend curriculums, experiment and find the techniques that work best for your students. Use Daily Grams to keep your homeschooled students engaged and excited about learning grammar.
You may be wondering where to turn for additional information and support. Luckily, there are plenty of resources available to help you navigate this fantastic tool.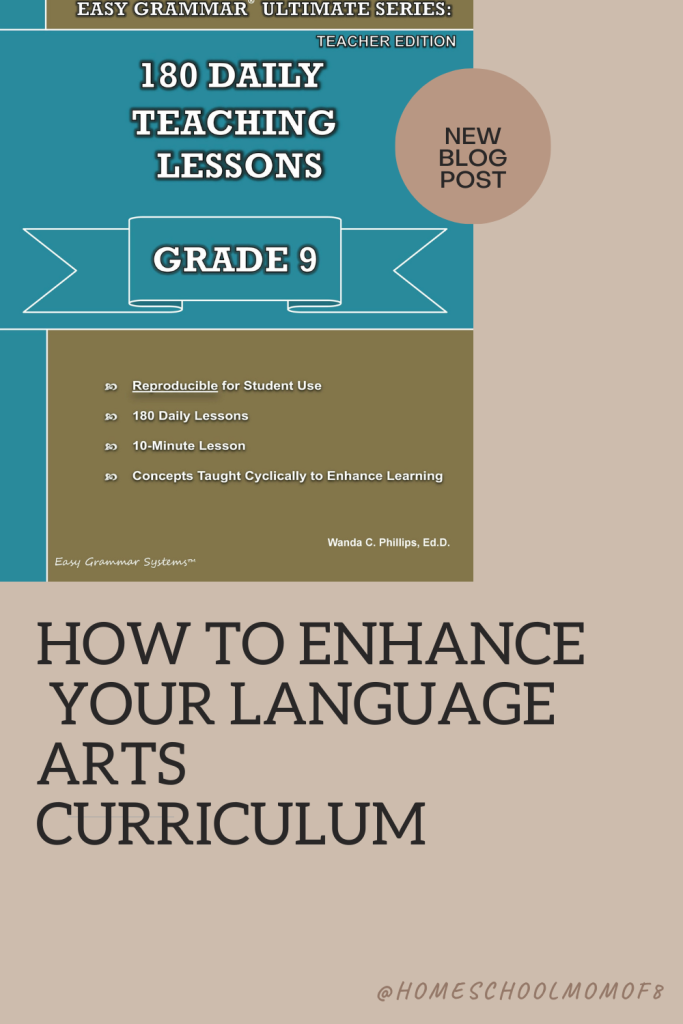 Resources for additional information on using it with your homeschooling program
One excellent option is to connect with homeschool groups and co-ops in your area. Many of these groups offer a wealth of knowledge and experience.
I bet you may be able to find other homeschooling parents who are using Daily Grams with their own children.
Also explore online forums, message boards, and blogs to connect with other users. You can get tips and advice on how best to incorporate Daily Grams into your teaching.
Whether you're a seasoned homeschooling parent or just getting started you can expand your knowledge.
In conclusion, The Daily Grams offers homeschooling families an opportunity to supplement their Language Arts programs.
Allowing students to gain proficiency in grammar and develop a greater appreciation for the power of the written language.
I feel that by incorporating Daily Grams into our homeschooling program, we have given our students a gift. This gift of developing meaningful skills with words will serve them throughout life.
However, making the most of this program requires patience and creativity. It is important to ensure that students remain motivated while still absorbing all the valuable lessons from each unit. Daily Grams has helped me to do just that!
So what do you need to start homeschooling? Let me know in the comments!