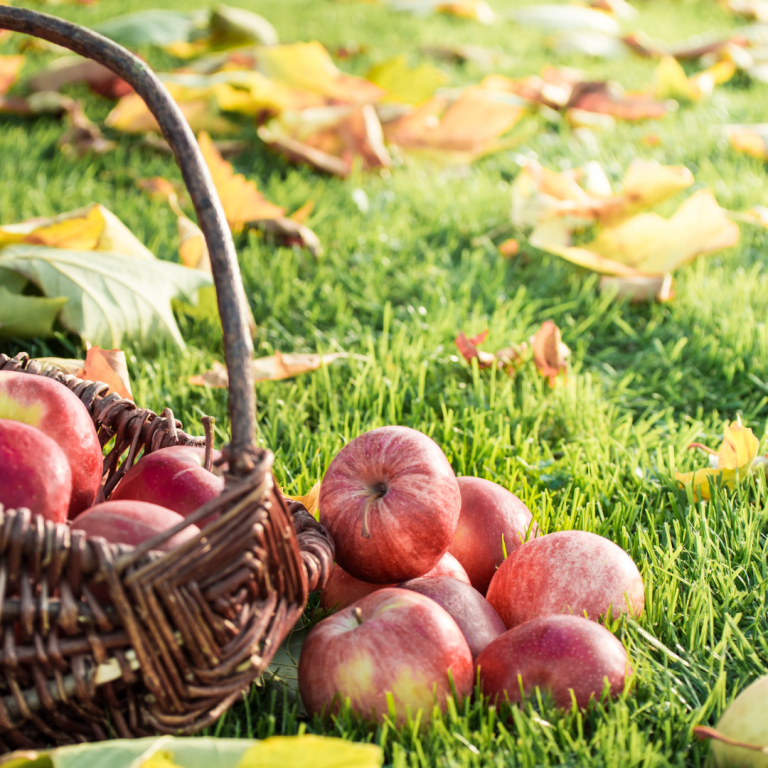 Apple picking | Homeschool Field Trip
August 7, 2023 Adrienne Brown 0 Comments
Plan your first Apple Picking Homeschool Field Trip! Taking your family apple picking can be the perfect activity for everyone. Not only is it fun and educational, but it also presents you with an opportunity to create lifelong memories as well.
Apple picking in the fall season provides a unique experience allowing kids of all ages to explore nature. All while also gaining valuable life skills such as learning the difference in the apples we may choose, and why.
As a bonus, you can take home freshly picked apples from local orchards that will make delicious snacks and treats for the whole family!
With so many positive aspects involved, taking your kids out apple picking is bound to be a hit for your new homeschooling family.
Prepare for your homeschool apple-picking field trip
Apple season is almost here! So you can start planning your field trip now to be ready for those fresh delicious apples.
Soon will be the time when we love to pack up the family and head to Carter Mountain or Jenkins Orchard. These are two of our favorite places to experience the pure joy that comes with picking your own apples.
You can also plan your own awesome apple-picking field trip by keeping these few things in mind.
To make the most of your adventure, be sure to bring enough money to really enjoy all the seasonal treats.
Remember to dress in layers, ensuring that every family member has enough clothing to stay warm and comfortable during the excursion.
With these simple preparations, you'll be ready to enjoy a day filled with delicious apples and memories that will last a lifetime!
Make a list of the different types of apples you'd like to pick
As you gear up for apple-picking season, it's important to know which types of apples you're on the hunt for.
Maybe you're a fan of the classic sweet and slightly tart taste of a Honeycrisp apple, or perhaps you prefer the tangy zest of a Granny Smith.
We love using Granny Smith apples to bake our family's favorite apple pie treasure.
A pie that is such a treasure to make that my son wrote a poem about his pie-baking experience.
Don't forget about the unique flavor profile of a Pink Lady apple or the juicy texture of a Gala.
And if you're feeling adventurous, why not try a lesser-known variety like a Jonagold or a Braeburn?
With so many different types of apples to choose from, the possibilities are endless. Happy picking!
Locate a local farm that offers apple picking homeschool day and contact ahead of time to confirm their availability
As the temperatures begin to cool down and the leaves start to change colors, it's the perfect time to enjoy the fun and wholesome activity of apple picking!
Oh, but before you head out, it's always a good idea to contact the farm ahead of time to confirm availability and any specific guidelines they may have.
And don't forget to ask about any homeschooling activities they may offer.
Our favorite orchards to visit in our area are very popular and always buzzing with homeschooling families, so we are sure to check their schedules.
Once you arrive, you can spend a beautiful, crisp fall day wandering the orchards and picking your own delicious apples!
Once at the farm, enjoy the scenery while searching for the best apples
There's something special about spending a day at an orchard. The fresh air, groves of apple trees, sounds of nature, and chattering people are coveted times for our family.
And when you add in the chance to pick your own apples, well, it's an experience you won't want to miss.
As you make your way through the orchard, taking in the stunning scenery all around you, be sure to keep an eye out for the perfect apple.
Whether it's to make a pie, a crisp, or just enjoy a healthy snack, there's nothing quite like biting into a ripe, juicy apple straight from the tree.
So take your time, enjoy the moment, and savor every bite.
Have fun picking your own apples and creating special memories with your family
There's nothing quite like the feeling of reaching up and plucking a crisp apple right off the branch yourself. And when you do it with the ones you love, it becomes a special memory you'll cherish forever.
Picking your own apples is a fun activity for any age, and the best part is, you get to take home the fruits of your labor.
Even better we take our freshly plucked apples home to create many delicious treats. We make apple pies, apple tarts, apple chips, and apple sauce it is such a fun experience creating memories.
So grab your family and make a day of it – trust us, you won't regret the memories you'll create.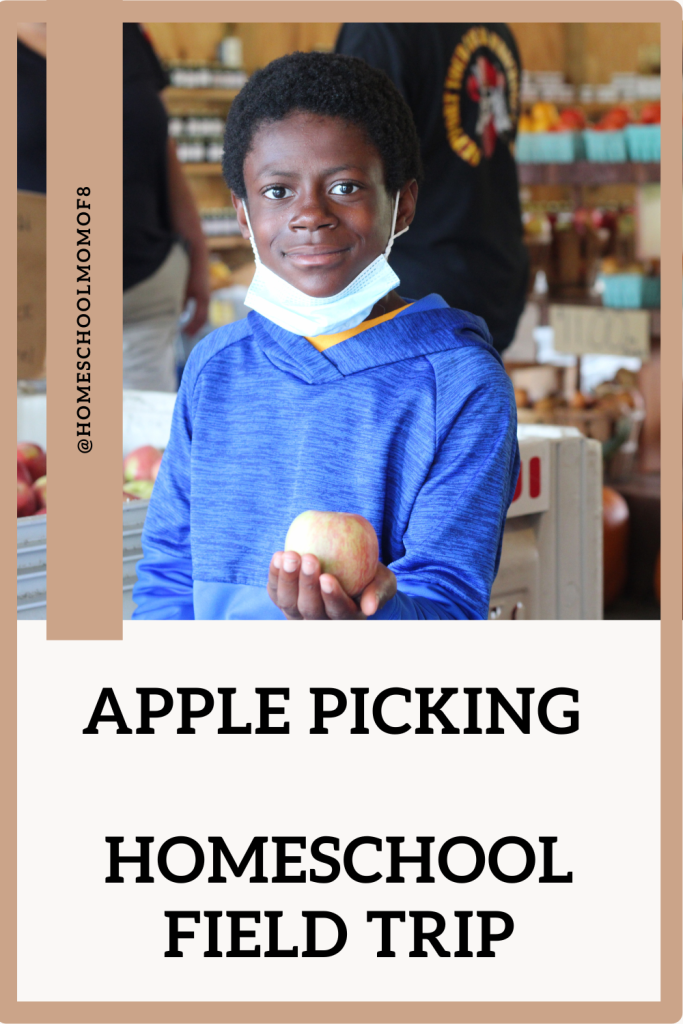 Afterward, indulge in some freshly made treats from the farm like warm apple pies or cider donuts
After strolling through the farm picking apples and taking in the stunning scenery, we have to enjoy some of their treats.
Oh, there is no better way to cap it off than by indulging in some of the delicious, freshly made treats on offer.
Bite into a warm apple pie, its golden crust flaky and buttery, a perfect complement to the sweet, cinnamon-infused fruit filling.
Or perhaps chewy, fragrant cider donuts are more your thing – versatile enough to be enjoyed as a midday snack or a dessert after dinner.
Whichever you choose, you can be sure that every bite will be a heavenly experience, made with the freshest ingredients right from the farm.
It's the perfect way to round off your visit in style before heading back home.
There is nothing like gathering the family together and going apple-picking during the autumn season.
It's a special opportunity to create memories that will last a lifetime while enjoying the beauty of nature, as you search for the best apples.
Not to mention there are delicious flavors to indulge in afterward too! Whether it's warm and yummy apple pie or cider donuts – be sure to treat yourself after all your hard work.
As summer comes to an end, take this time to plan a fun field trip for the entire family.
Apple picking is a great choice that can bring hours of entertainment and fun!
So what are some of your traditions during this fall season?
We'd love to hear about them in the comments below!
p.s.,
Homeschooling is my passion and I love helping new homeschooling parents if you want to know about my humble beginnings, check out my book down below: