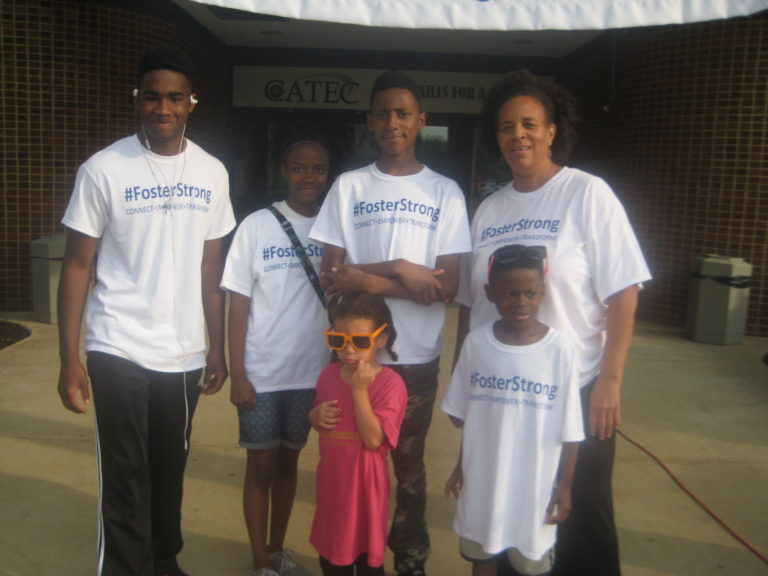 Adoption and foster care-Ways to support your local training agency
October 24, 2017 Adrienne Brown 0 Comments
Back in June my family and I had the privilege of walking with The Community Attention Foster Families, CAFF.
This organization trained my husband and me, helping us to get the skills needed to become foster/adoptive parents.
Walking to help the agency raise needed funds
This walk

benefit

ed

the

area

Foster Care

system in many ways and placed a spotlight on the cause that day.
Which is a wonderful thing because the need is great for additional funding and more qualified people.
So if you are thinking about fostering, or needing to find out more about the process please contact CAFF.
Someone at the office will definitely give you the necessary information on how to become a foster/adoptive parent. I really do wish to encourage more people to take the training and help out with this cause. There are over 420,000 children in foster care in the USA.
Nearly 5,000 in the state of Virginia, over 200 in the Charlotteville area alone. In most cases, children are going through this, because of no fault of their own.
Most are just the helpless, innocent victims of circumstances that they could not control nor predict. This is an old age problem in this country. I ended up in foster care as a child, way back in the 70s.
Thank God my grandmother was able to finally get me with her in the end.
I can't begin to explain how devastating it was for me, being taken from my mother at such a tender age.
That's why this cause is so near and dear to my heart. Now when I am asked how many children do I have, I proudly answer 8.
Please help the next time they call. We don't always get to choose which flowers to place in our gardens, but it is nice when we do!