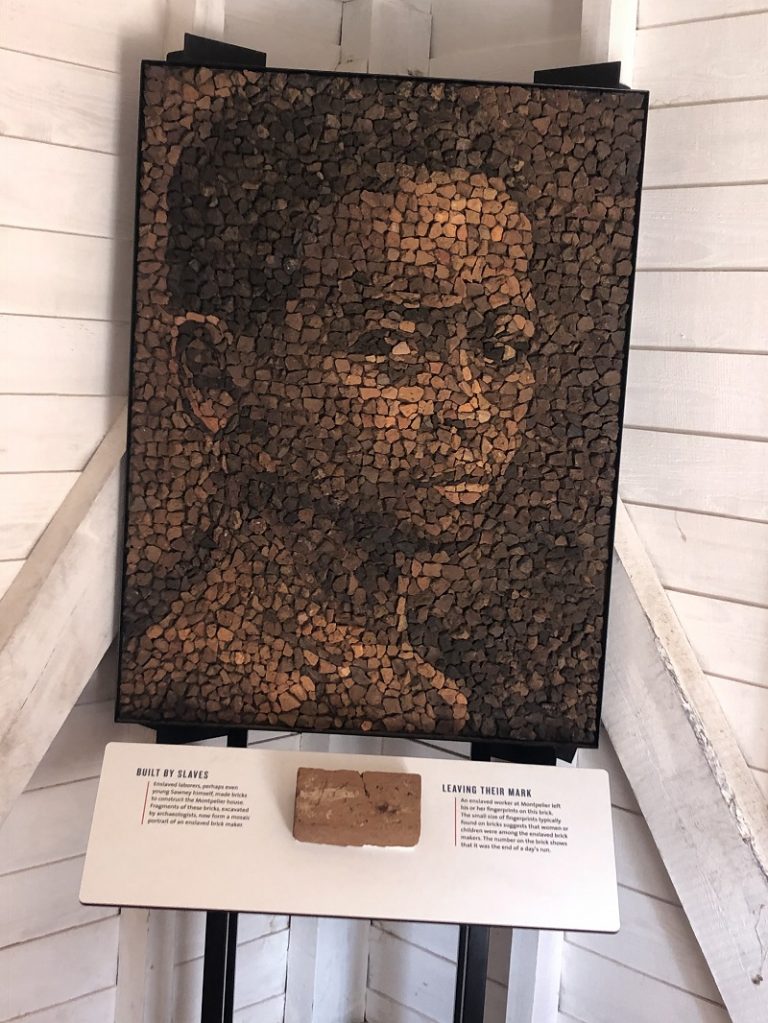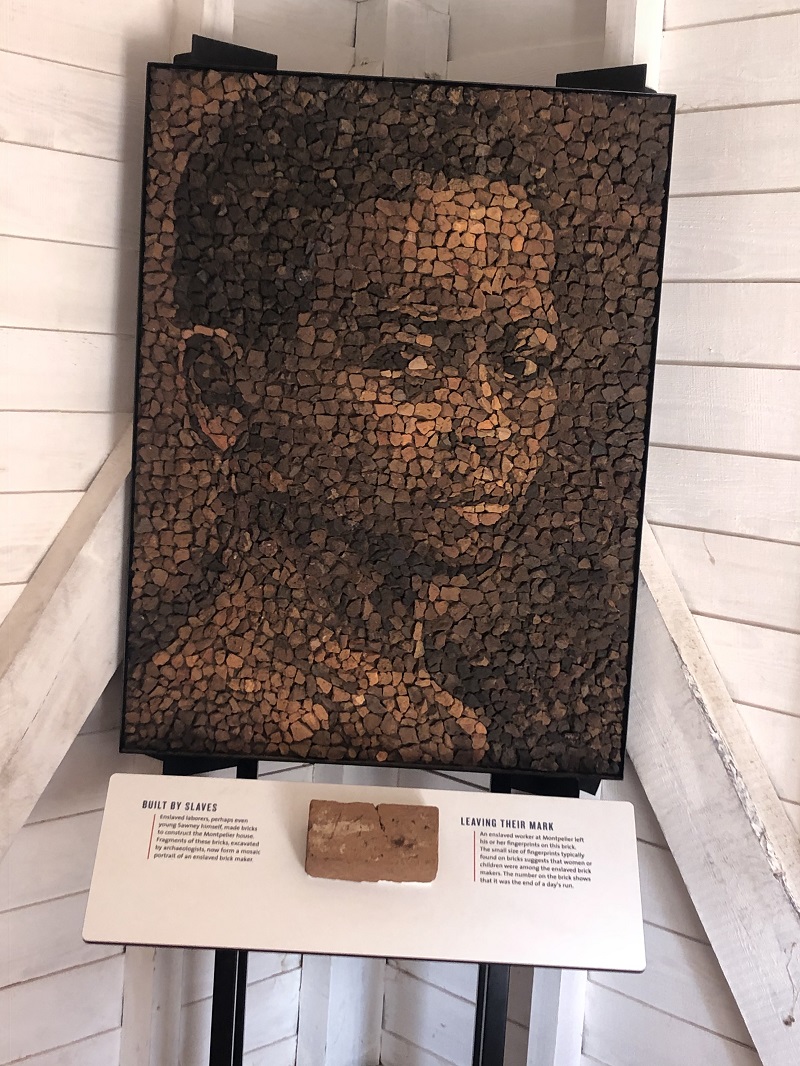 Black History and Slavery
February 4, 2021 Adrienne Brown 0 Comments
Visual black history and slavery
We were looking for something to do outside last February, which happens to be black history month.
Although not intentional we came face to face with the history of slavery.
You see that is the thing about black history month, you always run right into the memories of slavery.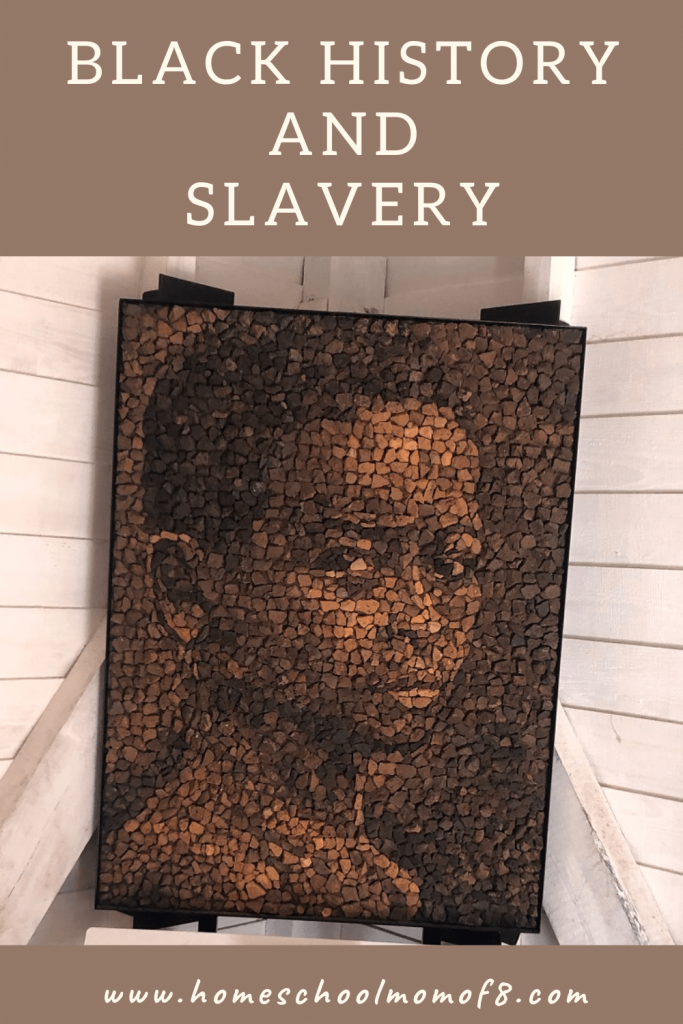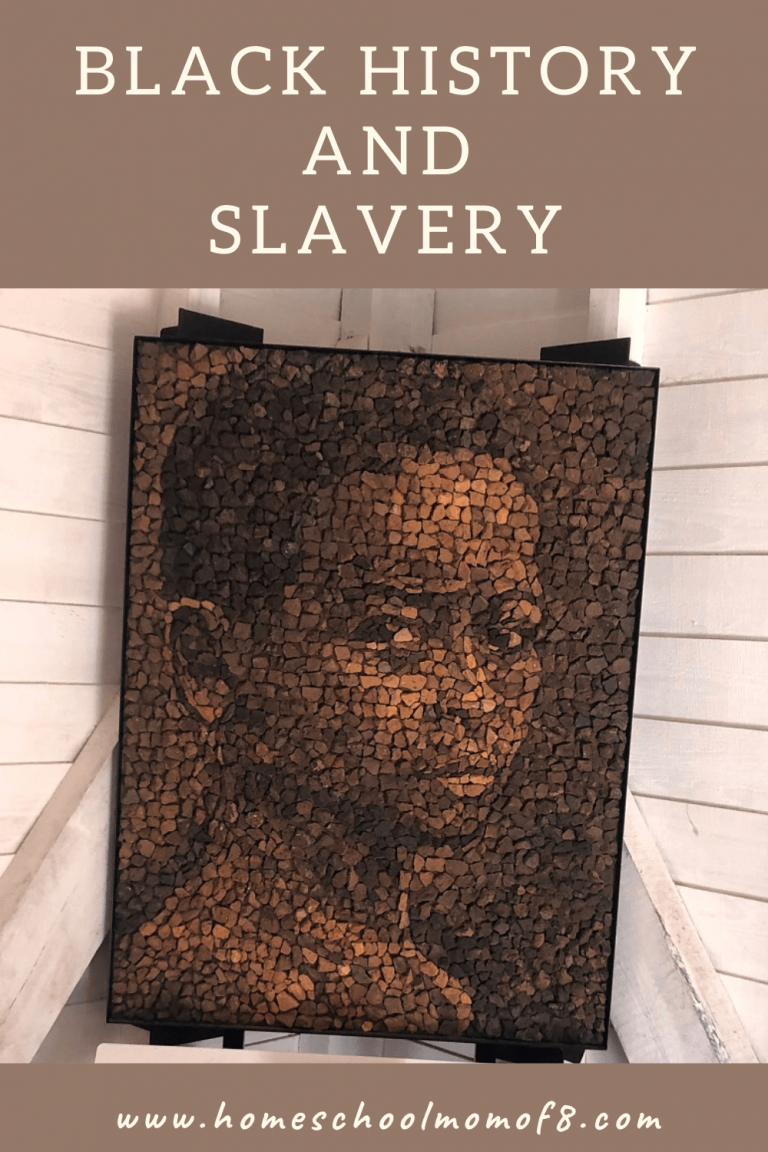 At least that is how we felt on our walk that day. As I looked into the faces of my children, I noticed pain and shame.
They felt personal shame about our ancestor's black history and slavery that day. We experienced real pain at the thought of what must have happened to the enslaved people at Montpelier.
Even though we had not experienced this tragedy ourselves, intense emotions were triggered. Somehow, it felt as if we had experienced slavery.
Powerful exhibits about black history
This impromptu field trip sparked all sorts of passionate conversation amongst us as we walked the grounds and trails of Montpelier.
It also happened to be a day just after the story broke about the kids in South Carolina. So, I am sure that is why my kids seemed so hurt and angry.
James Madison did have slaves
Montpelier is the plantation home and property of our 4th president James Madison and his wife Dolly. Their property consisted of beautiful scenic views, spanning over 2,650 acres and they had slaves.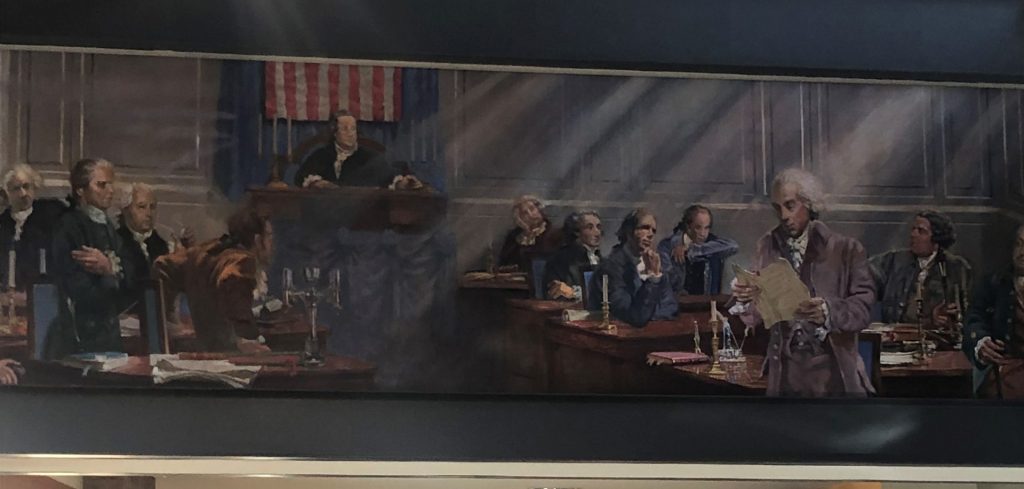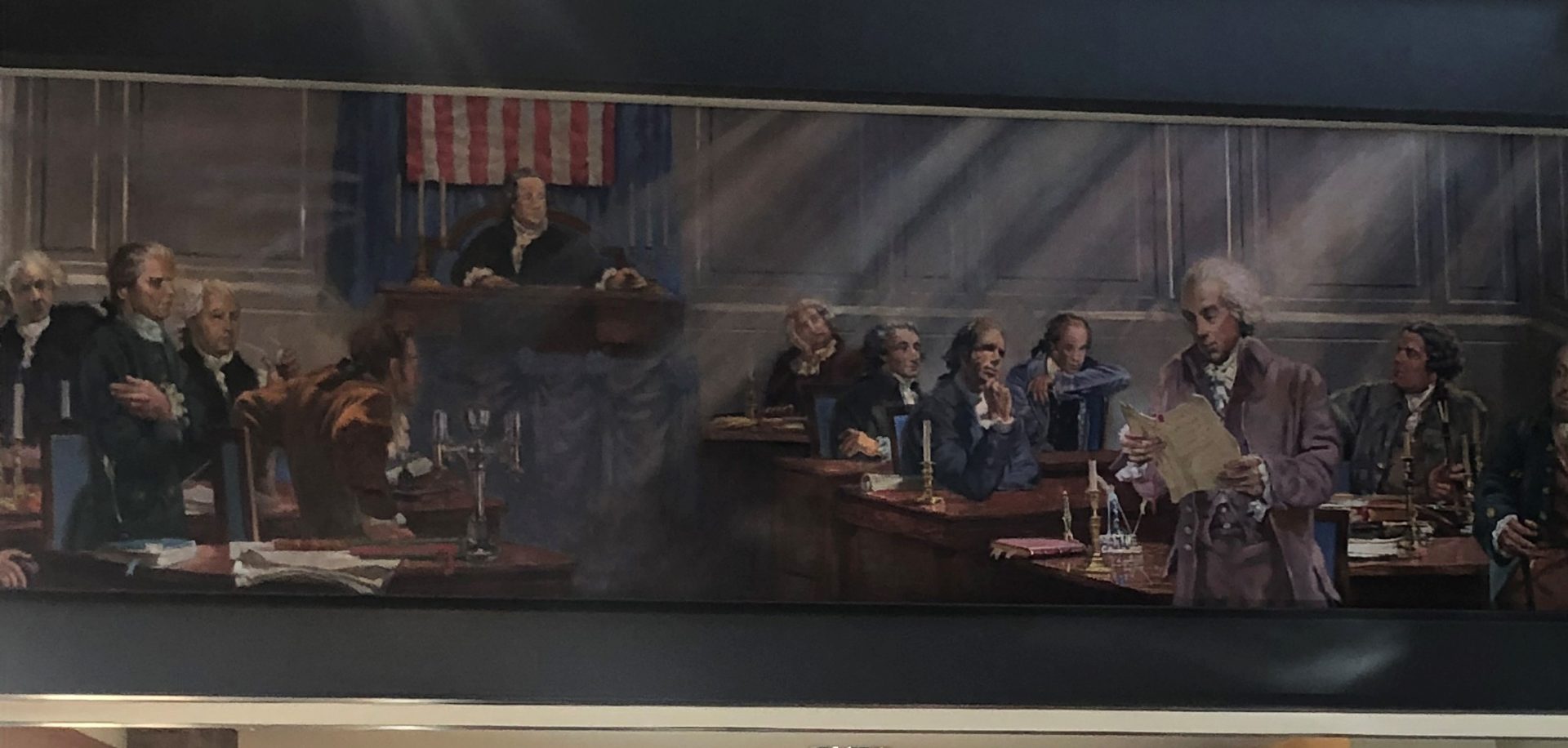 The cabins at Montpelier are so authentic.
While continuing our walk there, strong emotions worked their way deep into our psyche. Therefore I really needed to make this walk into a history lesson field trip as well.
Since, we had already ditched our books, grabbed our shoes, loaded up into the car, and walked out into such a nice day, I was also determined to teach my kids something.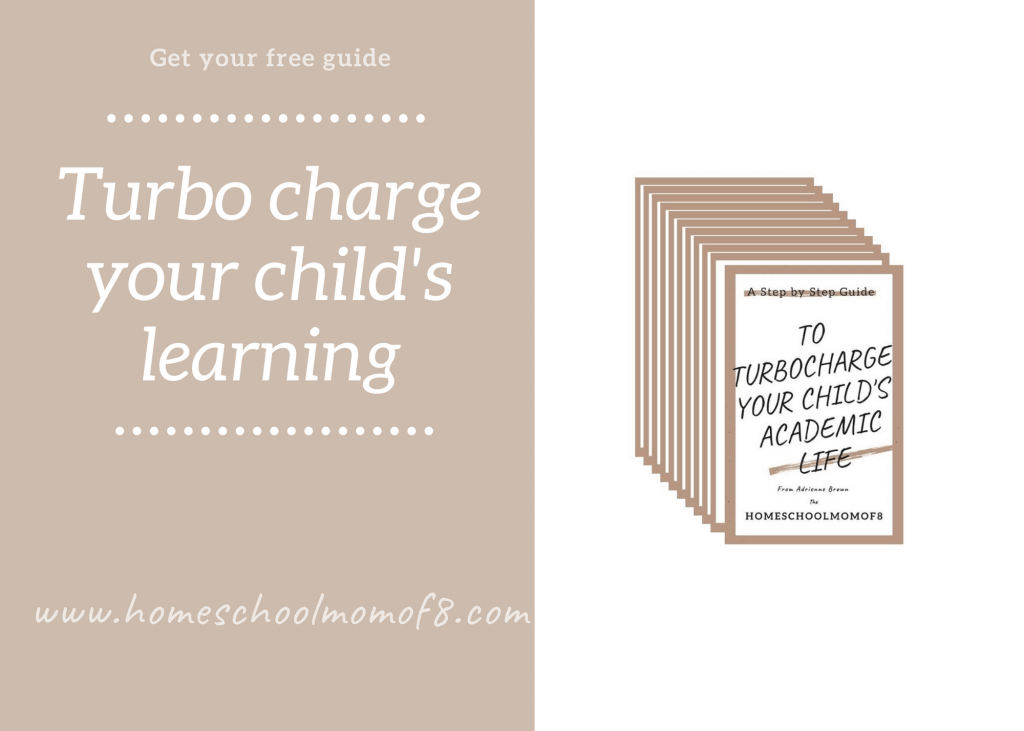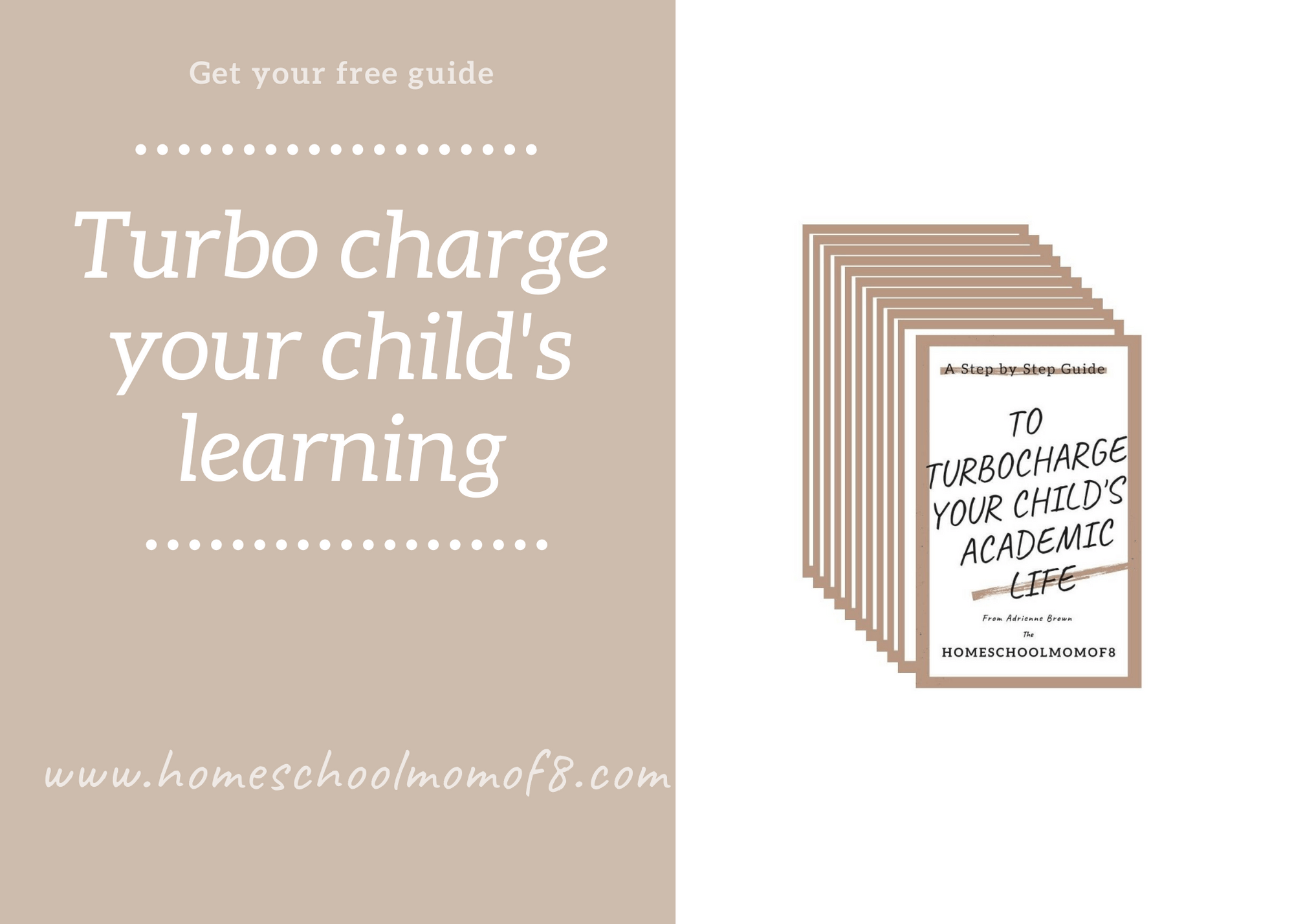 My children needed to know that although the black history at Montpelier involved enslaved black people.
Their story was one that showed their perseverance, their courage and their powerful inner strength.
Montpeliers onsite hands-on exhibit provided just the right atmosphere. We were touching and feeling the grounds that our forefathers walked. Looking up at the trees that more than likely some of our forefather hung from.
The slave cabins brought tears to our eyes. It was truly a soul-stirring experience to see because animals and people once lived here.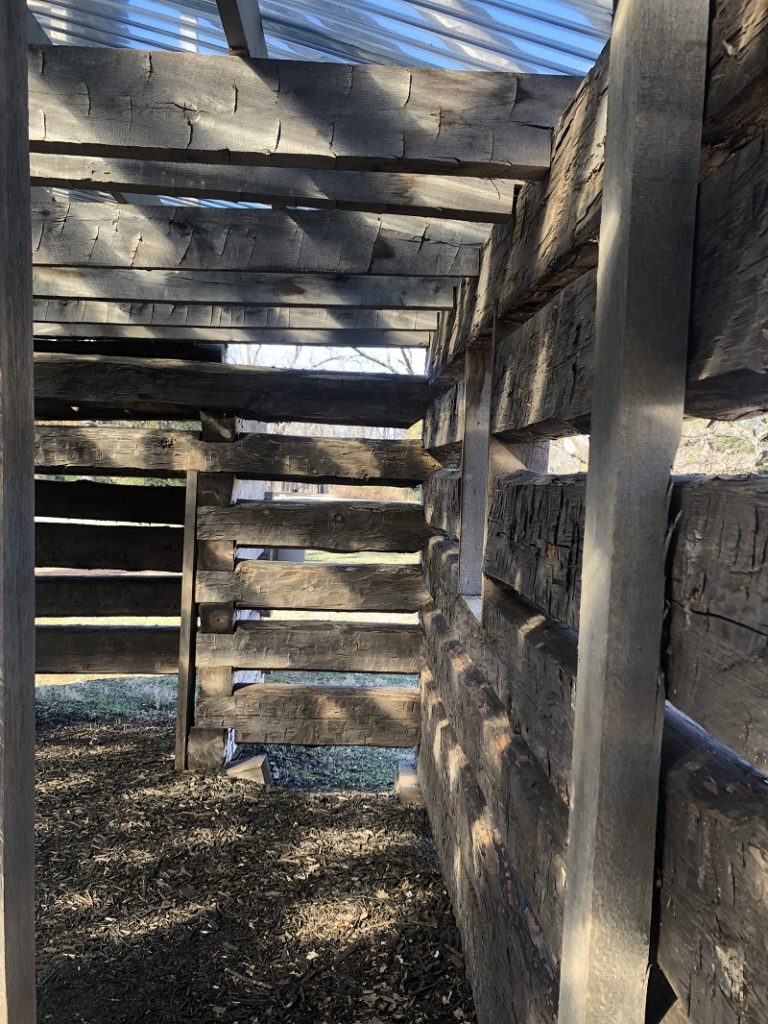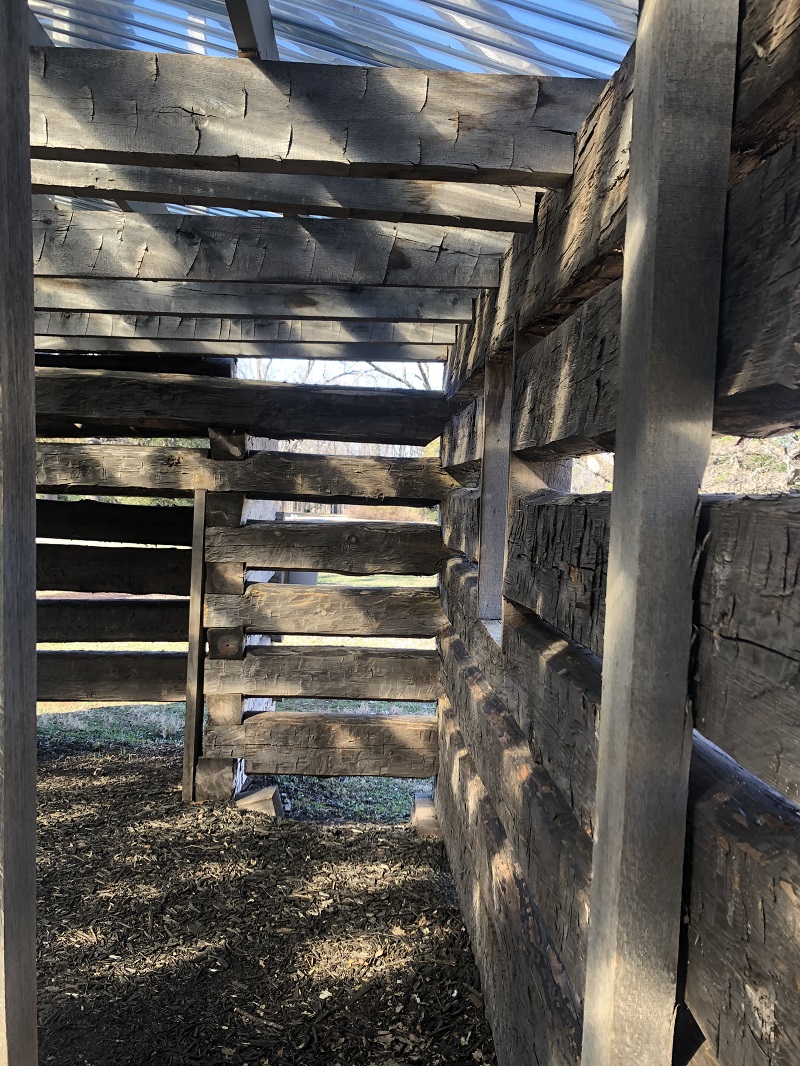 Pondering about the slave's plight
My older children noted that we would have probably been made to cut the very trails that we were walking on. Not just the trails, but we would have had to cut down all of the dang trees too!
Darn it! you see, this is how it feels to visit some historical places in Virginia. Your mind naturally goes to what it would've been like, for you as a black American.
I really hate that. None of us liked the ugliness of that idea.
Black history and the Civil War shelters reconstructed
soon we entered a clearing which from a distance appeared to have some sort of shelters. As we got closer, we could see what appeared to be rustic looking log cabins.
At first, we thought that they were slave quarters. After, looking inside the first one, we saw that they had dirt floors and mud-filled walls.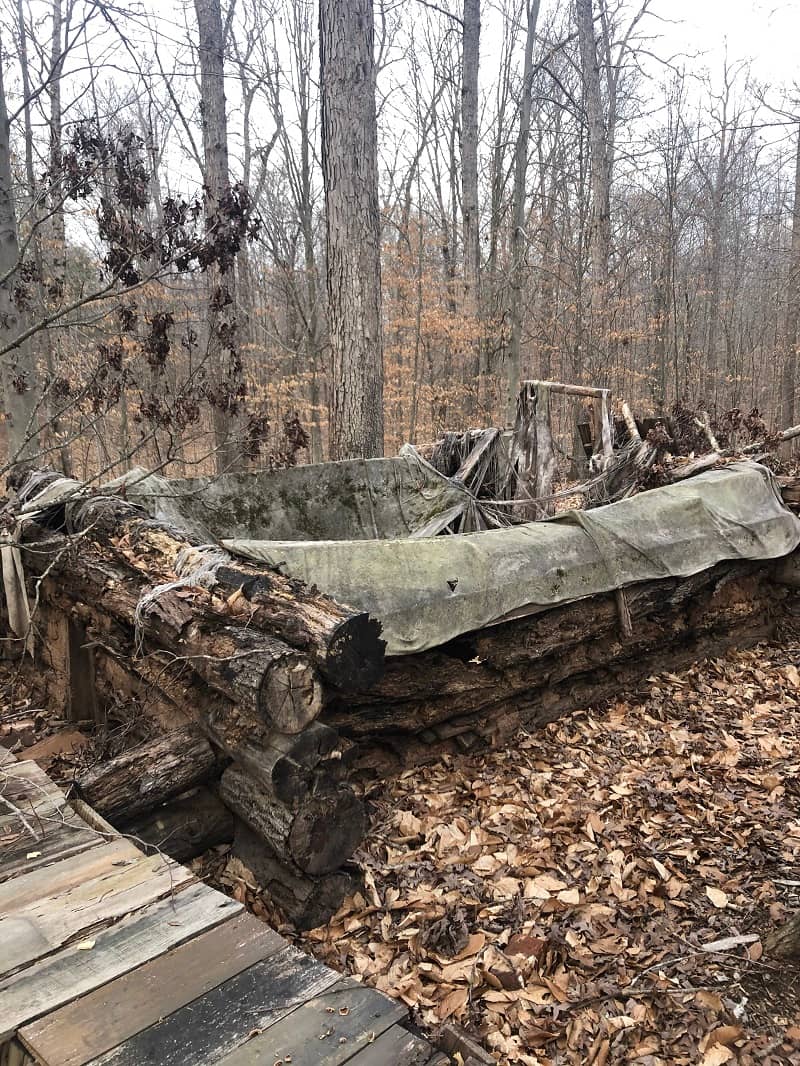 These cabins were very tiny and didn't look like they would have been sheltered enough for anything. They had dirt floors, and openings along the logs, that made up the walls.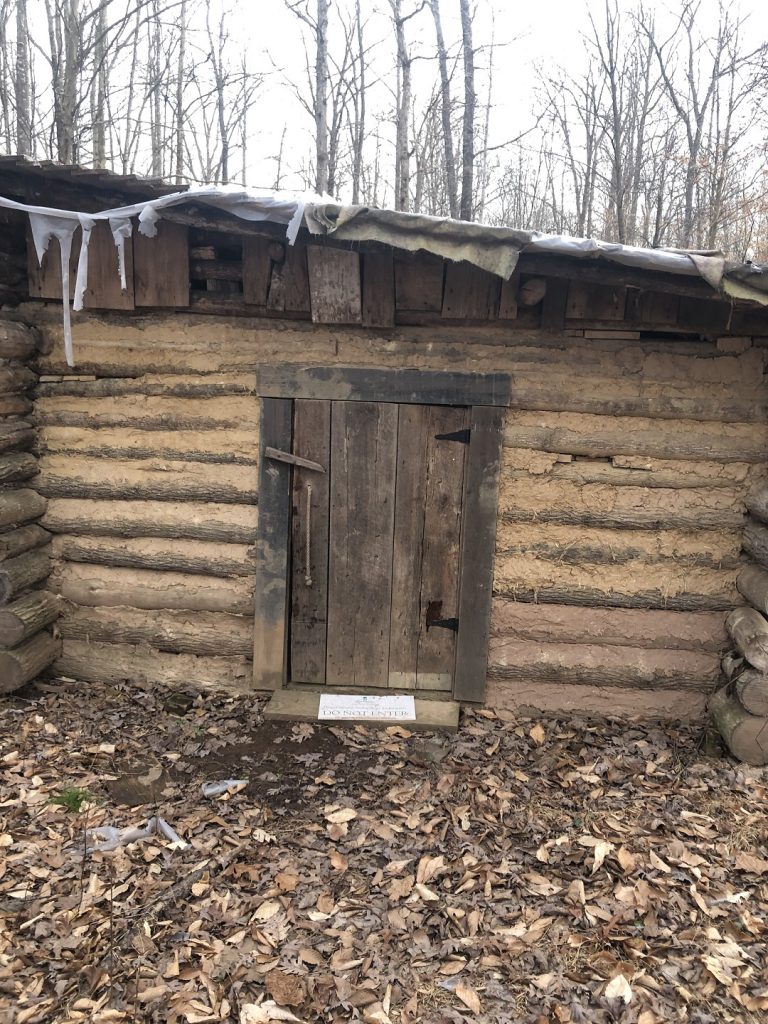 Did slaves build these buildings?
The first question that came out of my little children's mouths was "Who built these buildings?" One of my kids shouted, "I bet they made the slaves get the trees!"
Our imaginations were getting away from the moment. At the time we didn't know for sure how the building had gotten there.
But once we were back home later that day, I found an article about that area. The buildings had been replicated for the local Civil war reenactment activities that happened there. A nostalgic celebration that no one in my family wanted to see at all.
The real effects of slavery in black history month
That's the thing about visiting these kinds of sites, it just forces blacks to relive the awful thoughts of slavery. I know that none of us personally went through slavery, but the pain and heartfelt shame is real none the less.
Our children did feel pain, anger and fear as they took it all in.
Yet, it is very important for us to expose our children to these things to educate them and help them to understand the importance of education. Otherwise, they will just walk around with false feelings of hopelessness.

More shelters
An old bivouac, we imagined that it was for socializing or camp meetings. It was alluring for the kids, so they ran all around it, pretended to sit and have a mock conversation about the Civil war.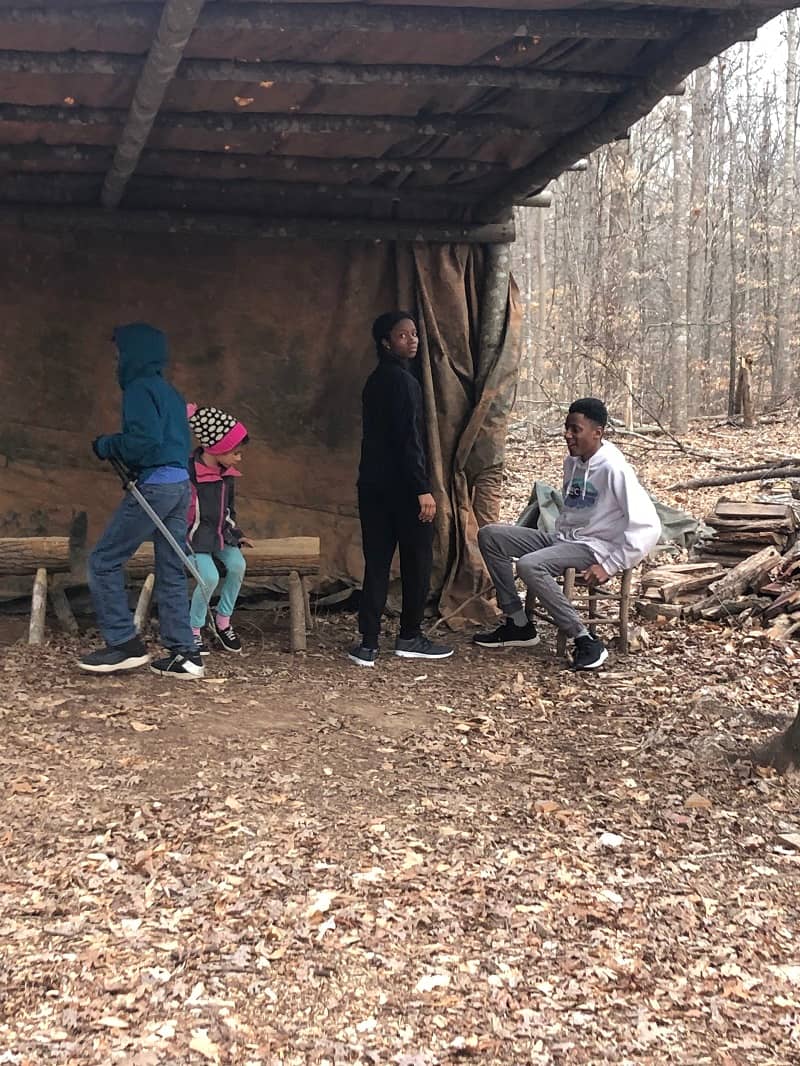 Black history and slavery explored through the Gilmore Cabin
After exploring that camp area for a little while, we walked up the trail, deeper into the woods.
Which was sort of creepy, after our discussion about how the cabins were built & the confederate soldier camp.
The woods made it seem as if we were far away from home, lost in a deep sea of trees. I had to calm my imagination in order to come back down to reality.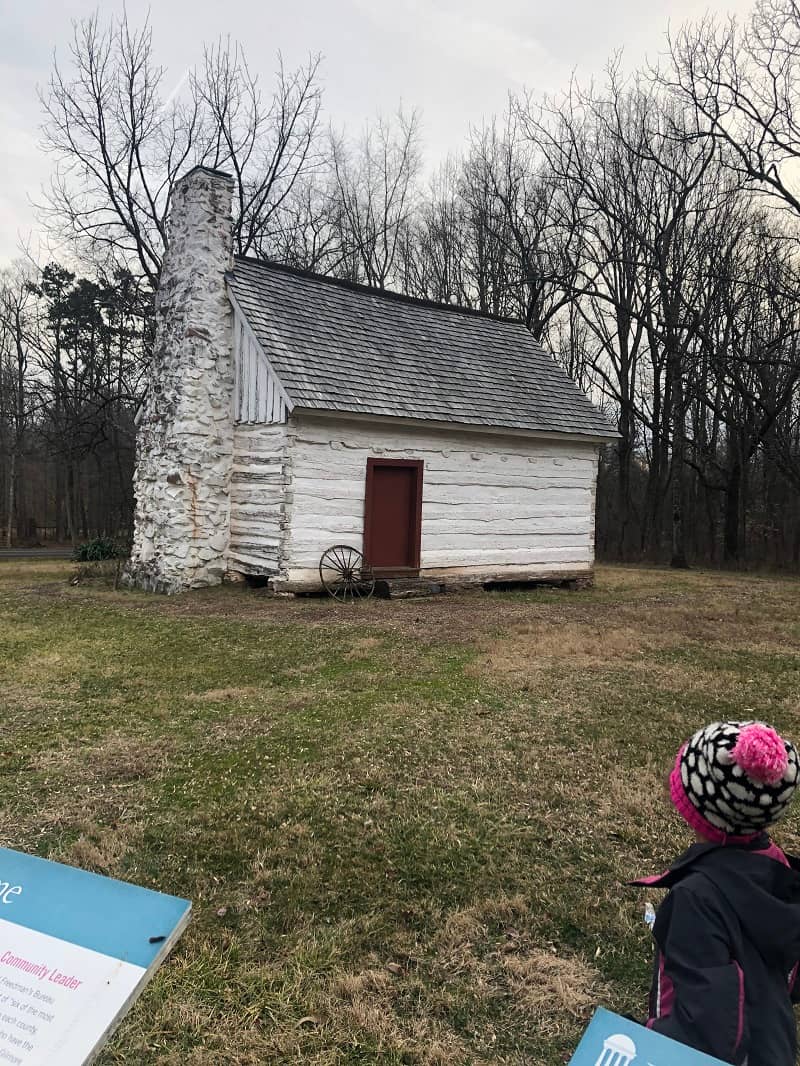 Eventually, we came to the old Gilmore cabin. I've seen this house many times before as we drove by it, but this was the first time we had visited on foot.
The first thing we felt was the smallness of the house. It was so tiny, that we couldn't even imagine living in it.
But, then we realized that the Gilmore home would have been a luxury for the people in that time.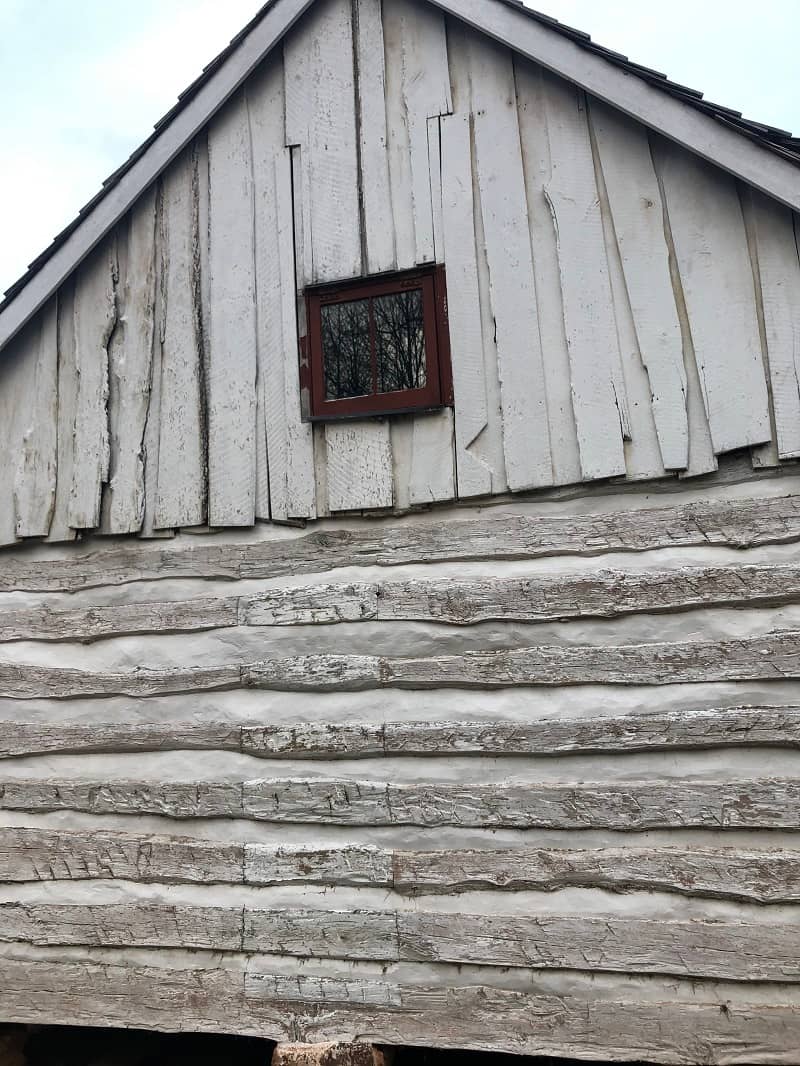 We wondered how did they get sunlight into the cabin? The window was very small.
Walking through such a tiny house, I kept thinking about how my life is now. Boy, so glad I didn't live back then, and with all of my kids, too!
We discovered that black history was all around us on those trails and that our walk was more than just a walk.
We have been homeschooling for 26 years now, and It has been a wonderful experience for me. I share the beginning of our journey in my first book.
👇🏼clicked here to get a copy 👇🏼